From clubber at Turnmills to resident at Ministry of Sound, Markus Schulz's rise to success parallels that of one of the world's leading clubbing brands, The Gallery.
Celebrating 15 years of operation in April 2010 and continuing to showcase the world's best talent on a weekly basis, many of those who have been involved throughout the years are reflecting on just how those 15 years have gone.
To signify the 15 year milestone, The Gallery has teamed up with the UK edition of DJ Mag, where the magazine pays homage by featuring a special covermount CD, featuring some of the hallmark tracks that have shaped the club's illustrious reputation, and mixed by none other than resident Markus Schulz.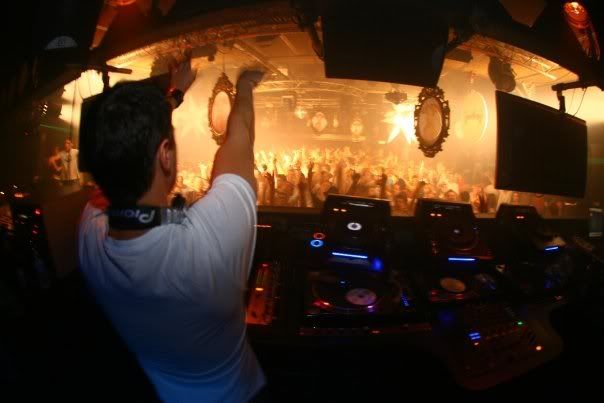 Along with the CD, featured in the magazine is a special interview with Markus himself, where he describes his experiences of living in London and becoming a Gallery resident, and looks forward to the release of his third artist album this summer. In addition, he guides us through his exclusive "15 Years of The Gallery" covermount CD for DJ Mag:
Silvio Ecomo – Standing
"The CD starts with a dark and tribal journey. I've always loved the percussion on this tune, and it was no surprise to see it become such an underground anthem in the UK, Dutch and German scenes."
Marco V – Simulated
"Marco has produced a string of hits over the years, but he really struck gold with 'Simulated'. A track that has never left my CD case since the day it was put in there, and I still find myself playing it today, especially in my extended sets."
Space Manoeuvres – Stage One (Solarstone Remix)
"A homage to the Hooj Choons label which housed so many of the iconic tracks which have inspired the trance generation. This was one of my favorite tracks I discovered whilst living on Coldharbour Lane in Brixton around the millennium."
Rex Mundi vs. Ronski Speed – The Perspective Space (Markus Schulz Mashup)
"The track that made Rex Mundi a hero to all Coldharbour followers, and that was two years before 'Nothing At All' came along! I specifically made the mashup for my set at Trance Energy, but it went on to become one of the staples of my sets for many years, and I was delighted to legally release it through Coldharbour."
Tilt – The World Doesn't Know
"A special track for me; not just because of how often it gets requested for the annual year-end Global DJ Broadcast Classics Showcase, but also because it reminds me of having the privilege of DJing for The Gallery at the legendary Turnmills."
Bedrock – Beautiful Strange
"'Heaven Scent' and 'For What You Dream Of' quite rightly get all the plaudits as far as Bedrock is concerned, but 'Beautiful Strange' has always appealed to me thanks to its deep bassline and unique eeriness. A track that inspired me whilst attending Turnmills as a clubber."
Audioholics – External Key
"David West and Ozgur Can's amazing collaboration was a real Global DJ Broadcast anthem back in 2004, and a track which I still receive a lot of requests to play in my sets today. The build-up in the break never fails to give me chills."
Jose Amnesia featuring Jennifer Rene – Louder
"I've wanted to work with Jennifer ever since hearing this track for the first time in 2006, and was delighted to have the opportunity to do so for my upcoming artist album."
Vincent de Moor – Fly Away (Cosmic Gate Remix)
"They say that you should never remix classics, but the world was delighted to hear Nic and Bossi breathe a new lease of life into 'Fly Away'."
Way Out West – The Fall (Richard Durand Remix)
"The original version of 'The Fall' remains one of my all time favorites, but Richard Durand's remix gives it that big-room feel. It is one of my traditional set finishers throughout my Gallery residency at Ministry of Sound, and a fitting choice to close out the CD."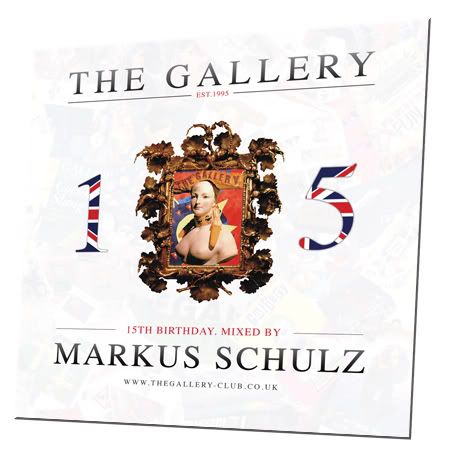 The April 2010 edition of DJ Mag is available in the UK from all good newsagents and retail shops.
For those of you outside the UK and wish to purchase the magazine (free CD included), it is available through Juno Records by Clicking Here. However, please note that shipping costs may vary depending on where you are ordering from.
Markus Schulz's Gallery residency continues at London's Ministry of Sound this coming Friday.
Useful Links:
https://www.markusschulz.com
http://www.thegallery-club.co.uk
http://www.djmag.com