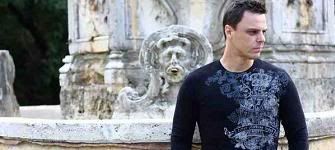 Release Label: Coldharbour Recordings
Release Code: CLHR044
Release Date: March 31st 2008
Perfect (Agnelli & Nelson Remix)
Perfect (Funabashi Remix)
Perfect (Jerome Isma-Ae Remix)
Perfect (Jerome Isma-Ae Dub Mix)
The release of Perfect sees Markus Schulz team up with good friend Noel Sanger and wife Dauby. Perfect is the ultimate feel-good record, with catchy vocals guaranteed to put that little smile on your face. The remix package is arguably the strongest assembled for a Markus Schulz single release to date. Grabbing all the headlines unsurprisingly are Irish duo Agnelli & Nelson, following on from their massive remix of John O'Callaghan's Big Sky. Their remix of Perfect can be described as such, perfect. It has received huge support from Markus Schulz himself, Armin van Buuren, Ferry Corsten, Judge Jules and Paul van Dyk, with plays on all of their respective radio shows.
Complimenting the huge Agnelli & Nelson remix are offerings made in Germany. Munich's Jerome Isma-Ae has made waves in recent months with his productions and remixes, and his remix of Perfect is guaranteed to attract the progressive-house minded among us. Last but not least, Tom Porcell and Kevin Sieja team up under their Funabashi alias to give the pure Coldharbour interpretation of Perfect, and it has worked a treat so far, winning the Global Selection vote for two consecutive weeks in February.
Quite simply, Perfect has all the makings of being one of the biggest tracks in 2008.