* Written on Thursday April 30th 2009 *
Hey everyone,
Good morning to you all from Bangkok, Thailand. Today is officially the first day of my 5-week long tour of Asia, starting tonight at the Edition Bangkok 2009 Festival at Central World. I'll talk more about what is in store for yours truly in Asia a little bit later, as well as present you with my answers to your latest monthly batch of questions.
But first, as always, a summary of what I have been up to for the past week before landing in Bangkok.
Thursday April 23rd – Atlanta
My weekend started early last week as I headed up to Atlanta for a gig at a club named Opera. I had played there once before last September and had a really nice time. The club is an old theatre with the DJ booth up in the balcony. Usually I don't really like being that far away from the crowd, but the cool thing about this booth is that there are VIP sections all around it; plus areas where people can just hang out.
As usual the VIP section got pretty crazy which is always a good sign. The dancefloor seemed to being going off as well, and all in all it was a nice Thursday party. I played a three hour set, mainly with the tried and trusted tunes, along with testing reactions for one of the singles from the upcoming Dakota album. Atlanta is always one of those spots that I always enjoy passing through, very hospitable people who know how to enjoy themselves.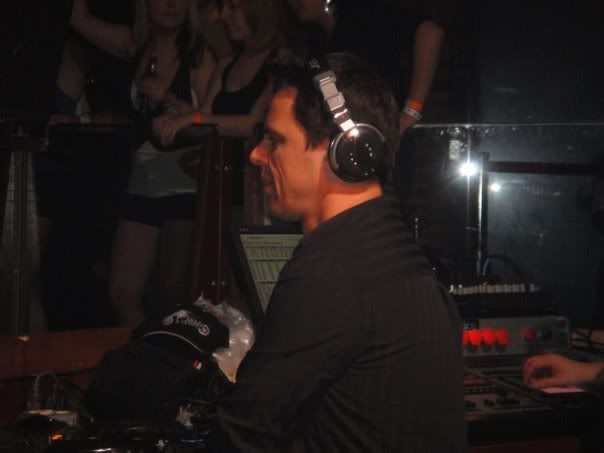 Once I was done, I hung out for a few photos and talked to the fans for a bit. After saying my goodbyes, I headed back to the hotel for some rest before packing up and heading home to Miami on Friday morning. When I got home, I took it easy on Friday night and packed again, as I decided to make my visit to Tampa a little bit more than just a club night.
Saturday April 25th – Tampa
Rather than be boring and take a short flight, I decided that I would drive up to Tampa. It was a nice 4 hour drive highlighted by a stop at the main Tampa radio station WFLZ; just as I got into town. From there, I got checked in to the hotel and a quick 1 hour nap and the night was on.
The club I played at on this trip was Hyde Park Cafe. It was very small, and as you can imagine it was uber packed. The vibe was really great, and even the staff from the radio station I had done an interview at earlier in the evening showed up and celebrated a bit. I had heard that a bunch of people also made the drive up from Miami, so it almost felt like a homecoming gig.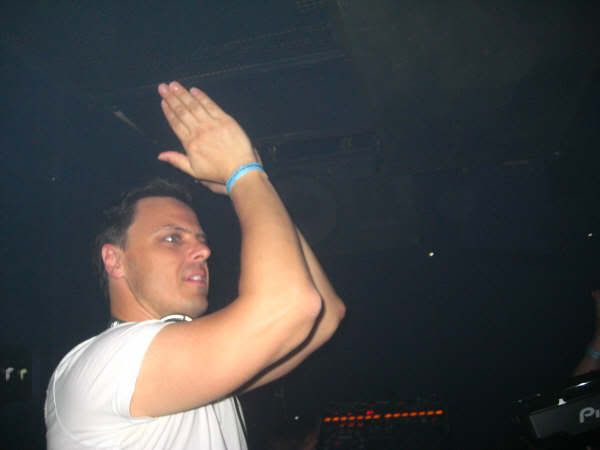 After the set was over, it was the usual hunt to try to find some food, which is never easy in the early hours. Everything was closed already, except for Denny's, so I decided to just go back to the hotel and wait until morning for food. The staff from the office came up for the trip because I figured we all needed a weekend like this to recharge our batteries and blow off some steam. I especially needed to cut loose for a bit, before taking off for an extensive schedule away from home for the next 7 weeks. Which, is why I didn't go straight back home to Miami on Sunday.
Day Out in Busch Gardens
Woke up and first order of business was food. After skipping dinner and an early morning stop at Denny's after the club, I was starving. We all found an IHOP and feasted there before heading out to Busch Gardens. I am not much of a rollercoaster kind of guy. My fear of heights is well documented, so I stuck to bumper cars, carousels and games. Highlight of the day was winning the horse racing game 4 times in a row and getting a stuffed bear as a prize. The bear kept me company while I waited for everyone else to go on the rollercoasters.
The day ended with a swim in the hotel pool and a nice dinner at Shula's Steak House – named after Don Shula, head coach of the 1972 Miami Dolphins, the only team to ever go the entire NFL season undefeated (Perfectville… Population: 1)
The next morning it was an early start to get back to Miami in time do get some office work done, but since the main freeway went through the everglades, we had to cut through some back roads and it took 6 hours to get back down to Miami. We did stop at one rest area and saw 14 alligators just hanging out. Pretty crazy!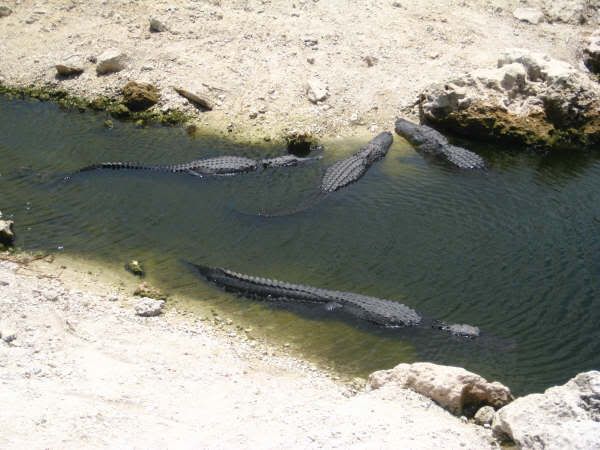 Once I got home I immediately had to begin packing, and enjoy the last night I was going to spend in my own bed for a little while.
Ask Markus – Your Questions Answered
Before I left Miami, I opened the collation of questions you have been posting for me over at my forum over the past month. I decided however that it would be fun to answer them in video form for you.
So here it is, your questions answered. If you can't see the video below, please visit this link:
http://www.youtube.com/watch?v=E1c2LGTWk4I
Many thanks as always for all of your questions. Keep them coming over at my forums, and I will answer more of them for you next month. You can also let me know if you liked the idea of doing the questions in video format or if you would prefer for me to go back to the old way of writing my answers.
Asian Tour
On Tuesday afternoon, I said goodbye to Miami for 7 whole weeks. I flew to Los Angeles first, and then took a connecting flight on to Bangkok.
While I will definitely miss home, I am very excited about what I have in store for the next 5 weeks across Asia. I get to visit Shanghai again – the city where the Global DJ Broadcast World Tour was broadcasted for the first time in November 2007. After the terrible events that occurred in India last December, I am delighted to announce that I finally get to play there in a couple of weeks, in Bangalore and Mumbai.
In the middle of May I'll be at the Godskitchen Urban Wave event in Seoul, South Korea, which will mean another encounter with a high stage I'm not particularly looking forward to already! And towards the end of the month, I'll be doing the next World Tour recording from the Hitec Starhall in Hong Kong, which is one of the launch parties for the Chinese edition of DJ Mag.
Before Hong Kong however, the next World Tour broadcast you will be able to hear is from Wroclaw in Poland next Thursday. So I'll be looking forward to reading all of your comments and reactions to that on the message boards. It's quite funny that many of you immediately compare and contrast each World Tour recording – I think you should treat each one individually for what it is – the tunes that are played, the story that is trying to be told with the flow of the set, and the culture and ambiance that each crowd brings.
Alright guys and girls, time to wrap things up and prepare for the weekend ahead. Tonight's gig in Bangkok is huge, followed by trips to Taipei and Shanghai on Friday and Saturday respectively. You'll hear all the details in the blog next week.
But until then, take care and have yourselves a great weekend.
Laa korn,
Markus