* Written on Thursday April 23rd 2009 *
Hey everyone,
Good morning to you all from a brief stay here at home in Miami. I'm not writing the blog on a plane this week, but I will be on one again shortly as I take off for a gig tonight in Atlanta. This week has flown by, so let's turn the clock back 7 days where I last signed off to you guys on the way to Dubai.
Thursday April 16th – Dubai
A hectic week could not have began in a more beautiful or breathtaking city. Dubai is home to the only 7-star hotel in the world, and some really beautiful beaches and scenery. The gig was outdoors at a club called "The Lodge", which was incredible because of the mild temperature and clear Middle Eastern night sky. It all just added to the vibe even more.
Sometimes you worry when you have a gig on a Thursday night, because in a lot of places it isn't a traditional clubbing night or a weekend. But in Dubai, it was a big night out and it went really well. The trance audience out there is continually developing and I look forward to the opportunity to play there again soon. The VIP section of the club was behind the DJ booth and let me tell you, it got crazy pretty fast. There was madness on the floor in front of me and madness behind me. I love clubs like that.
Once I was done, we were in search of some food. We wound up with McDonalds take out and headed to an afterparty. I have not eaten Chicken McNuggets in almost 10 years, I am very cautious of what I eat, but let me tell you as hungry as I was those Nuggets tasted like fine dining. The afterparty took me to a brand new apartment complex where I was told there were only a handful of tenants who had moved in to date; therefore we pretty much had the entire building to ourselves. I wound up on top of the building where they had a swimming pool, Sauna and Jacuzzi overlooking the entire city of Dubai. It was incredible.
I couldn't let loose too much though, because of the sheer importance of Friday, and also a long plane journey from Dubai to Birmingham. A State Of Trance 400 day had arrived, and I had to play my part in contributing towards the celebration.
Friday April 17th – Birmingham
Slept the entire 7 hour flight from Dubai to Birmingham so after getting checked in to the hotel, I immediately got to work on preparing my set. It was a difficult challenge for a number of reasons. First, I only had one hour to play with, which isn't ideal for how I like to build my set from darker and deeper roots. Second, not only was I thinking about the people in attendance at Air, I was also thinking that there would be millions around the world listening live – an extra pressure in itself. And third, it's A State Of Trance 400 – a real marquee moment to debut some of the hidden gems that were in my CD case for the past month or so, but tracks that I had not really tested out in a live environment before.
I got picked up from my hotel at 1:30am to get to Air in plenty of time to do a few press things and mingle. The place was packed, and Armin was performing really well with some bangers. You could tell just by watching how much this milestone he had achieved meant to him personally. At 3am, it was time to embrace Armin as he finished up, and for me to take over.
The first big moment was the remix of Cosmic Gate's track, "Sign of the Times". The preceding days in the studio were geared towards getting the remix polished for that very moment. When the trademark bassline which I kept from the original kicked in after the break, everyone recognised what it was and went crazy.
If you managed to tune in for the set, you also would have heard a new remix of "Nothing at All" by Beat Service. I have loved the track "Nectar" for months and months now, and when I was brainstorming ideas for who would be ideal to take their trademark sound and apply it to Nothing at All, it was at the forefront of my mind. We have a couple of more remixes on the way from Agnelli & Nelson and Elevation, and then the package will be good to go in the summer. I'm so excited, because it is going to be one of those important releases when looking back at the history of Coldharbour.
The crescendo of my set probably did not come as a surprise to many. I have been asked questions such as picking my favorite track of all time or if I could pick a track I wish I could have made on many occasions in interviews, and hand on heart, the answer for the past 10 years has always been Cass & Slide – Perception. It was the definitive Coldharbour sound, way ahead of its time. And since we were celebrating 400 episodes of A State Of Trance – 8 years of trance, then the only possible appropriate way I could finish my set would be with Perception. A very, very special moment with the crowd was shared as I played my remix that I worked on just after last summer. I wish I could get Naimee Coleman's vocals to the track because that would make the remix so much more special, but unfortunately I have yet to have any success in making contact with her or the label.
Once I was done, I welcomed Daniel Kandi on to the decks, and went upstairs to the makeshift radio studio where Armin was hosting the broadcast for the night. We conducted a little interview and talked about the upcoming Dakota album, and of course I gave my congratulations to him on his achievement. It's always so strange when we are trying to do formal interviews with each other, because we are such great friends and have gone on this amazing journey together both personally and professionally.
With a 7am flight out of Birmingham to Wroclaw in Poland, I only had time for a quick shower and to pack up before heading off to the airport even before the sun came up. Arnej, who had played the first 2 days of A State Of Trance 400, was also playing in Poland so he was joining me on the flight. In true Arnej fashion however, he was late coming down to the lobby and we almost left him behind.
Saturday April 18th – Wroclaw
Global DJ Broadcast World Tour recording day had arrived – the 17th such edition. This one however, had been a long time in the making. The Polish fans have been so amazingly supportive to me over the past 5 years. When you look at trance forums in general and the makeup of their members, they are a dominant nation. I wanted to do a World Tour for Poland not only as a thank you for their support in the past; I wanted to show the world how incredible their passion is, particularly when it comes to big arena events.
After the flight we stopped by the venue for a soundcheck and to set up the recording gear for the broadcast. The first thing that I noticed was how high the DJ booth was! Some of you may know this about me already, but I suffer from a fear of heights. There was one gig a few years ago, ironically also in Poland in the city of Poznan, where the stage was so high that I just couldn't do the gig. It was the only gig in my entire career that I was unable to do. Crazy when you think about it, considering how much time I spend on an aeroplane! But it's always something that I have had to live with.
The ironic thing about this story is that Saturday was the first gig in a series of Godskitchen Urban Wave parties using the "Boombox" stage as the theme that I am playing over the coming months, including in Seoul and Moscow. The setup will be the same everywhere, so I am going to have to get used to climbing to these great and not so comfortable heights!
However, knowing how important this night was, especially for the World Tour, I took a Xanax and tried to calm myself, but climbing that stairs to get up on the stage left me petrified. But when I was up there I kept thinking to myself, "Keep it together, once you play your first track, you'll be fine". To be honest with you guys though, I did not start feeling comfortable up there until the last 30 mins of my set.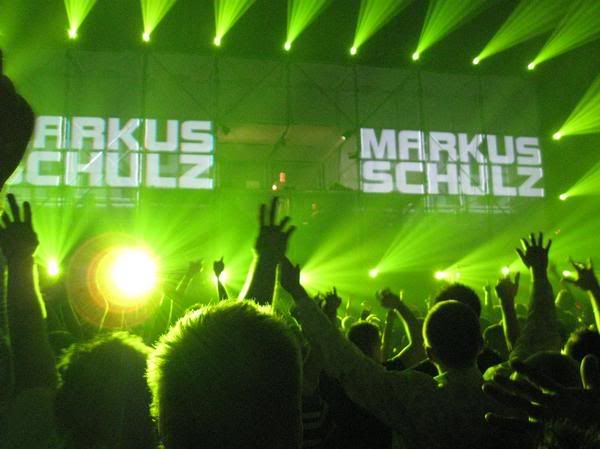 In the blog and on Global DJ Broadcast last week, I challenged the Wroclaw audience to be the loudest World Tour crowd yet. And boy did they not disappoint. They were absolutely superb from first minute to last. Their national pride took precedence, and they gave a huge reaction when I played tracks by great Polish producers Skytech and Nitrous Oxide. The recording went really, really well I think, so it will be definitely worth tuning into on May 7th when we air it on the show. My set was only 1 hour 30 mins long, and the GDJB show runs for 2 hours, so I just need to decide what I am going to do about the last 30 mins. Probably record an upcoming gig and use that to fill the time. We will see.
Once I was done, I headed back to the hotel for a couple of hours' rest, but it was an early start again on Sunday morning for the final stop of the week in Cyprus.
Sunday April 19th – Nicosia
As you can probably imagine, by the time Sunday came round, I was feeling pretty exhausted. But there is no better way to beat that than have an intimate gig with an incredible vibe, and that's exactly what I got at Club Bling. It only had a capacity of around 1,000 people, but they were hot from the beginning of the night, and not one of them left by the time I was finishing up at 4am.
It was the perfect way to round off a stretch of gigs that were so memorable to me for so many reasons.
Monday was a day off, so I headed to the beach in Larnaca to relax and unwind. I caught up with Josh Gabriel, who was also played in Cyprus on the same night as me but in a different club. It was cool chatting with him again after hanging out with him at Ministry of Sound a couple of months back. On Monday night, the promoters (Deep Impact and Shadow) took me to a Syrian restaurant because I told them I wanted some Hummus. You can't go to the Middle East and not have Hummus! The food was amazing and I texted my friend Sherin from Montreal who is Syrian to ask her how to say "Thank You" in Syrian. The staff of the restaurant was all smiles as we left and I said "Shukran" to them.
From there, we headed to the same club Josh had played the night before to go see James Zabiela, who was also in town. I had a great time hanging out with him and his girlfriend. I'm gonna let you guys in on a little secret though; James' girlfriend admitted to me that she is a huge trance fan, and James gives her a real hard time about it! We had a good laugh about that, as James played his set pulling out gadgets after gadgets like he is so famous for in his sets.
Because my flight to London was at 5am, I left James' gig a little early to go back to the hotel and pack my things away. A long flight from Cyprus to London and just enough time to switch from Terminal 1 to 5 at Heathrow, and then it was the another long fight home to Miami. I slept the entire flight, which is typical for me at the end of a crazy weekend.
Dakota – Chinook
Once again, one of the highlights in all of my gigs this past week has been the reactions to Chinook, the first single to be released from my upcoming Dakota artist album, entitled "Thoughts Become Things". My emails and messages have been dominated this past while with questions about when the track is coming out, because people have heard it in my live sets or on Global DJ Broadcast. And the good news is, it came out on Beatport this week.
Since it was the first track to be released from the album, I decided to have a go at three different versions myself, each with their own distinct style. So hopefully there will be a mix that will cater for everyone's tastes. If you want to check out samples of the track, you can do so at the link below: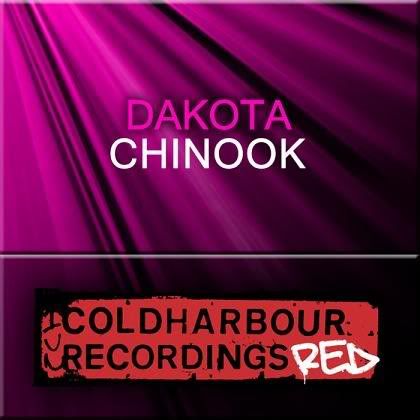 The details of the album will be revealed right here in the blog in a couple of weeks.
Your Questions Wanted
Next week, it will be time for yours truly to answer more of your questions. However, on this occasion, I am going to have a go at answering them on video, and I'll put the responses up on my YouTube page. So if you have anything you would like to ask, regardless if it is do with music or not, or if you would like to comment on anything you have read in the blogs over the past couple of weeks, please leave your messages over at my forum. I'll be collating them at the beginning of next week and I'll get my thoughts together and answer them on my flight to Asia.
This weekend thankfully is not too demanding with regards to travel. Tonight I am playing at Opera in Atlanta, which I'm really looking forward to. I played there in September and had a fantastic time, so hopefully we'll get a great turnout for a Thursday and have some fun. On Saturday, I am in my home state of Florida but north of Miami in Tampa, for a gig at the Hype Park Caf