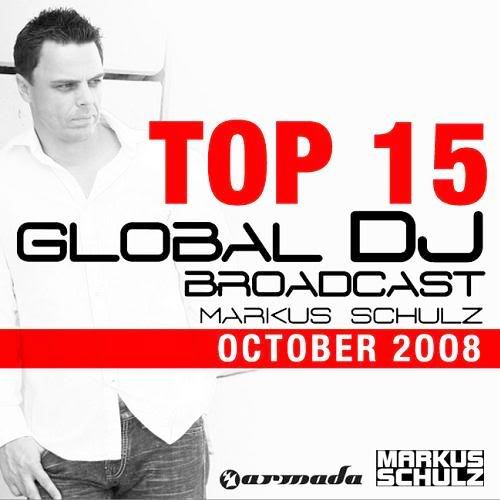 Airing on over 20 FM and online stations worldwide each week, millions of listeners tune in for Markus Schulz's vision of all things progressive and trance on the Global DJ Broadcast.
Beginning this month, Markus will make his personal picks of which tunes are riding high on both the show and on dancefloors around the globe, and compiles them into a Top 15.
You will be able to find plenty of Coldharbour Recordings alumni here, with names such as Mr. Pit, Elevation, Agnelli & Nelson and Funabashi. Coupled with big dancefloor names such as Sunlounger, Ali Wilson and Vengeance, you will certainly find quite a few tracks that stand out for everyone.
The Top 15 for October (outside of the US and Canada) is:
01. Markus Schulz vs. Andy Moor – Daydream (Lemon & Einar K Uplifting Remix)
02. Mr. Pit – Shana (Duderstadt Progressive Dub)
03. Majai – Phoria (Elevation Remix)
04. Mr. Pit feat. Vicky Fee – Back For More (Funabashi Remix)
05. Sunlounger & Zara – Lost (Dance Version)
06. Cramp – Deadline (Original Mix)
07. Agnelli & Nelson present The A&N Project – Sleeping in Airports (Original Mix)
08. Arnej – The Ones That Get Away (Minimal Drum Dub)
09. Ali Wilson – Shakedown (Original Mix)
10. Heatbeat – Geek Love (Thr3shold Remix)
11. Filterheadz – Day at the Beach (Original Mix)
12. Vengeance – Temptation (Denga & Manus Remix)
13. Anton Firtich – Rain Over The Ocean (Original Mix)
14. Evol Waves – Mesjah
15. Datt & Bissen feat. Tiff Lacey – Take Your Time (Martin Roth Nu-Style Remix)
You can purchase this Top 15 from iTunes at one of the following links below:
Netherlands: Click Here
Germany: Click Here
United Kingdom: Click Here
Australia: Click Here
For all other countries, simply open the iTunes Store and search for "Global DJ Broadcast"
In the US and Canada, the Top 15 for October is:
01. Mr. Pit – Shana (Duderstadt Progressive Dub)
02. Majai – Phoria (Elevation Remix)
03. Mr. Pit feat. Vicky Fee – Back For More (Funabashi Remix)
04. Sunlounger & Zara – Lost (Dance Version)
05. Cramp – Deadline (Original Mix)
06. Agnelli & Nelson present The A&N Project – Sleeping in Airports (Original Mix)
07. Arnej – The Ones That Get Away (Minimal Drum Dub)
08. Ali Wilson – Shakedown (Original Mix)
09. Heatbeat – Geek Love (Thr3shold Remix)
10. Filterheadz – Day at the Beach (Original Mix)
11. Vengeance – Temptation (Denga & Manus Remix)
12. Anton Firtich – Rain Over The Ocean (Original Mix)
13. Evol Waves – Mesjah
14. Datt & Bissen feat. Tiff Lacey – Take Your Time (Martin Roth Nu-Style Remix)
15. Musetta – Red Star (Michael Cassette Remix)
You can purchase this Top 15 from iTunes simply by Clicking Here
(If you wish to purchase Markus Schulz vs. Andy Moor – Daydream (Lemon & Einar K Uplifting Remix), you can do so by Clicking Here)