img src=http://i9.photobucket.com/albums/a94/ImpactPlayaz/MarkusForum/MarkusLiveAmnesiaSep15Pic1.jpg>
It has been another incredible year in the remarkable story of Markus Schulz, continually touring the world, and meeting new fans and friends with every step.
For many years, one of the annual highlights for Markus followers has been his exploits on the beautiful island of Ibiza, most recently captured on the Global DJ Broadcast World Tour earlier this month. However, the best was still to come.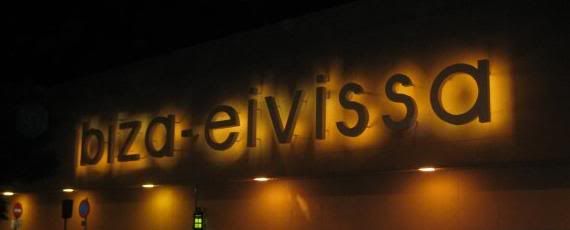 This past Tuesday, Markus brought the curtain down on another amazing summer of Armada Nights at Amnesia, with an exclusive and extended solo set, playing from open to close.
The demand from fans worldwide, eager to hear such a special occasion, was overwhelming… and they will not be left disappointed.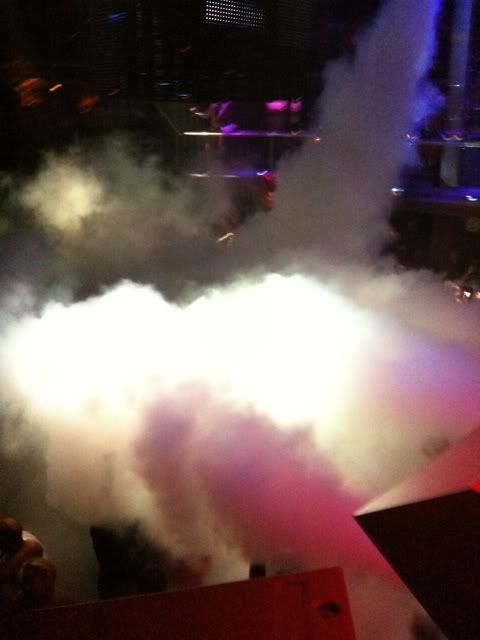 Today – exclusively on Afterhours FM – you can catch Markus' set recorded LIVE from the world famous Amnesia in Ibiza in its entirety, with a special 7+ hour broadcast!
The fun begins at 11am Eastern | 4pm UK | 5pm Central European Time
So come join us and say goodbye to the summer in style; with a set guaranteed to leave followers talking for time to come.
Live streams are available at http://www.afterhours.fm
Final Chance to Vote – Support Markus Schulz in DJ Mag Top 100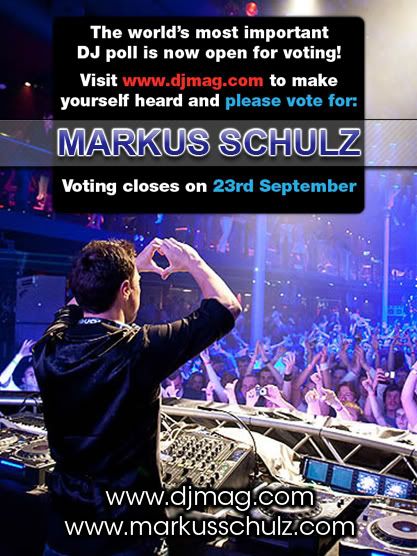 There are just days remaining to cast your vote in dance music's most important poll, DJ Mag's Top 100 DJs. Last year, Markus Schulz appeared in 8th position, and in 2009, he has continued his remarkable story. If you have enjoyed his contribution over the past 12 months through his live sets, his Dakota project, his Global DJ Broadcast radio show, or his releases on Coldharbour Recordings, then please show your support for him and make your vote count.
You can vote for Markus by going to http://www.top100djs.net. Thank you for your continued support!
Useful Links:
http://www.markusschulz.com
http://www.afterhours.fm
http://www.top100djs.net