Release Label: Coldharbour Recordings
Release Code: CLHR083
Release Date: November 23rd 2009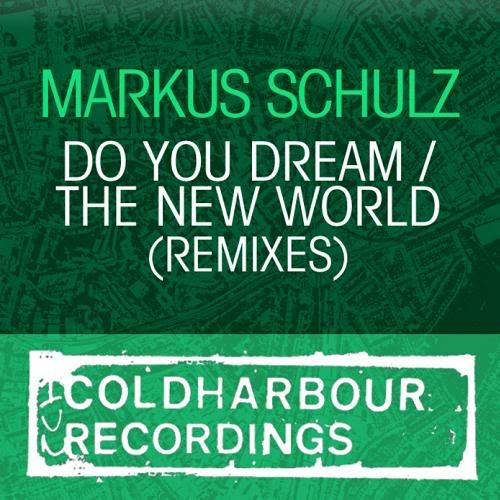 Do You Dream (Ferry Corsten Remix)
Do You Dream (Re-Ward Remix)
Do You Dream (Grube & Hovsepian Remix)
The New World (Giuseppe Ottaviani Remix)
Despite operating in a production capacity under his Dakota alias for much of 2009, many will regard Markus Schulz's highlight of the year as the release of the first single from his upcoming artist album, and the followup to 2008 Transmission theme "The New World". The track in question of course, is "Do You Dream".
As another Coldharbour Day celebration passed during the summer, Do You Dream caused havoc across the European festival circuit, as well as on the dancefloors of clubs from The Guvernment in Toronto, to the world famous Amnesia in Ibiza. The release saw Markus produce two versions, with the Uplifting Mix proving to be his weapon of choice, and engineered some huge, emotionally-charged reactions from those in attendance at the World Tour recordings in Prague and St. Petersburg.
The momentum in popularity and appeal of the track spread even further in September, as Dutch station Radio 538 awarded it the title of "Dance Smash", and also bestowed it with the honour of becoming the event theme at the Evolution: Let There Be Light extravaganza in Assen, which Markus headlined along with Tiesto.
However, keen to offer the fans additional interpretations of the track other than himself, Markus set out on the task of recruiting three new remixes for this special package at the end of the year. And he started by approaching one of the top names in trance, Dutch maestro Ferry Corsten.
Earlier this year, Ferry approached Markus with the idea of remixing his own track, "Brain Box", for the Twice in a Blue Moon Remixed album. And in the spirit of friendship, Markus asked Ferry to return the compliment by remixing Do You Dream, and the results were exactly what you would expect