2010 was always going to be a significant milestone for Markus Schulz, not just for another chapter of his city compilation series or his Coldharbour Recordings label passing 100 releases, but because of the fruition of many long days and nights in the studio.
Released in June this year, Markus' hotly anticipated third artist album "Do You Dream?" exceeded expectations beyond all levels, containing a plethora of tunes which have populated playlists and livesets around the globe. The end product of two years' studio work was a testament to his continued dedication, which has seen him rise to one of the forefront members of the trance elite.
Since the release of the album, Markus has embarked on the busiest and most extensive summer tour schedule to date, playing at the biggest clubs, arenas and festivals worldwide. The epicentre of his livesets has been the building blocks which formed Do You Dream, with many tracks already being championed as future anthems.
And now, with the dust settled on the Summer of Schulz 2010, it is time to hand over the baton to you.
We present you with a selection of exclusive and DJ-friendly extended versions of tracks from the Do You Dream album – each presenting their own memory from this summer.
Whether it is the haunting "Away" lighting up the morning sky in Budapest, the peaktime "65.4Hz" causing a rapture at Global Gathering, "Rain" providing the soundtrack to nocturnal activity in Las Vegas, the beautiful "Surreal" bringing tears to everyone's eyes at his Gallery residency for Ministry of Sound in London, his iconic remake of "Perception" which marked his German homecoming at Nature One, or the feel-good chimes of "Not the Same" rocking Dance Valley in The Netherlands, Markus has most certainly ensured that the Do You Dream concept is one that fans have embraced and adored.
Also included are exclusive upgraded editions of "The New World" and "What Could Have Been", made specifically by Markus for his livesets. The DYD Extended Versions is a package you simply cannot afford to miss.
This was Markus' vision for 2010, and his dreams will continue to come to life.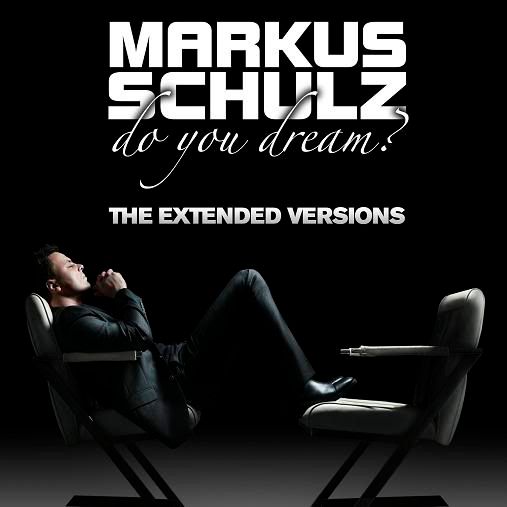 The package contains:
Away (featuring Sir Adrian)
Rain (Extended Mix)
Dark Heart Waiting (featuring Khaz)
Not the Same (featuring Jennifer Rene)
Do You Dream (Uplifting Vocal Mix)
Last Man Standing (feauring Khaz)
Surreal (featuring Ana Criado)
Lifted (featuring Angelique Bergere)
Perception (featuring Justine Suissa)
The New World (Exclusive Live Edit)
65.4Hz (Extended Mix)
What Could Have Been (Club Mix)
Goodbye (With Max Graham featuring Jessica Riddle)
Do You Dream: The Extended Versions is available to download now exclusively at Beatport. To listen to samples and / or purchase the tracks, please Click Here
Useful Links:
http://www.markusschulz.com
http://www.facebook.com/markusschulz
http://www.twitter.com/markusschulz
http://www.armadamusic.com