What's up guys,
I hope that this finds you all doing well. Apologies for the slight delay in getting the latest blog to you, but as you're about to read, it has been an insane few weeks on the road for yours truly, spanning across 4 continents.
Right now I'm currently making preparations for my first Global Gathering appearance of the summer in Minsk on Saturday. But during the week I've been gathering my thoughts in Berlin for you in order to get you all up to speed with my activities on the road.
So we'll wind the clock back to three weeks ago, where I was packing up everything at home in Miami, and beginning a hectic month around the world.
Weekend in Russia (including World Tour Recording) – June 4th-5th
Goodbye Miami, for a month. That is how long I was going to be away from home. Typical of the summertime I guess! I was up early to pack and say my goodbyes, and then I was off on the road. I stuck on the GDJB World Tour episode from Pacha in New York to get the blood flowing, and settled in for a very long flight to Russia.
The strange thing is that despite being out on the west coast for most of the previous week (9 hours behind Central European Time), my body had somehow adapted to Europe, despite me not even landing there yet! When I got back to Miami, I would go to bed at around 5pm, then get up at 1am and start my day. So when I was on the plane heading off, I'd been up for quite a while, and it made it easier to drift off to sleep. Thursday became Friday very quickly, and I was beat from all the travelling already.
Friday in Rostov was a bit of a blur. I slept all day, played all night at Club Embargo (and to a really hot crowd!), and was off straight to the airport for Moscow.
But when I landed in Moscow, I received some not so good news.
The Arena Drive Festival was due to take place in a custom built outdoor venue, to an audience of over 15,000 people. The Prodigy were due to headline, and I was DJing along with the likes of ATB, Brian Cross, Glenn Morrison and Mark Oliver. But on Friday morning, the day before the festival, a tornado hit. The organisers had been building the stage for almost a week, and the tornado knocked everything down. They tried rebuilding again, but got hit once again in the evening. So in the end, the event got cancelled, which was a big disappointment to the people of Moscow who wanted an open air experience.
For me, it's difficult because as you guys know, I always talk about having to adjust my livesets depending upon the location and logistics. If you read the blog last month, you will know that I had to quickly change my set preparation from indoors to outdoors for Godskitchen's Al Fresco event in Birmingham. In Moscow, I was doing the opposite. And not only on top of that, it was imperative for me that the set sounded well prepared and programmed because it was being recorded for the GDJB World Tour the following week.
But after settling in to Moscow, all of that took a temporary back seat, because there is somewhere I had longed for so long to visit – Red Square. Growing up, I never thought I would ever have the opportunity to see this in person, so I spent some time taking in such an incredible sight and having a quiet moment to reflect on everything, aided by a Starbucks of course.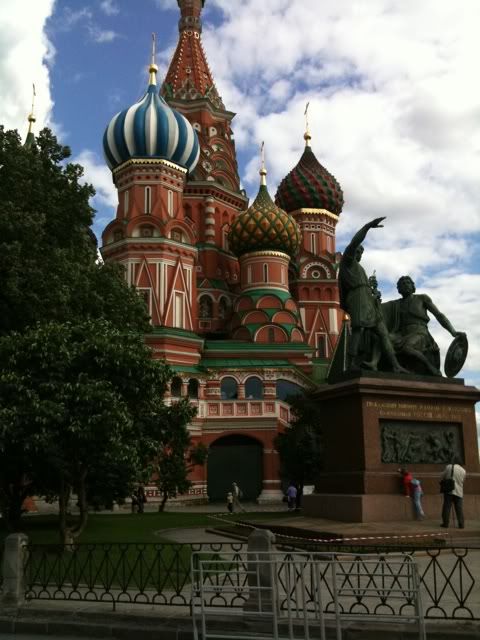 After some brief rest, it was time to get to work and adjust how I was going to present the set at Rain. The club is one of the bigger venues in Russia, and I was really determined to give the people a good show, and also to contribute towards the promoters' efforts in making sure the fans still had a party to remember.
When arriving, I met up with the guys from Global Clubbing, and carried out some interviews for their website. I've really sensed how much trance has grown so quickly in the country in between every visit. I played this party last year (albeit outdoors) and it was off the hook, and then returned as Global Gathering resident to perform a closing festival set at the St. Petersburg edition last August; a set which not only was recorded for the World Tour, but was the one you guys voted as the most popular for all of 2009. So now it was Moscow's turn to get the World Tour treatment, and for them to showcase their passion to the world.
And when I appeared on stage, the crowd certainly felt their feelings known!
I saw signs everywhere, people wearing Markus Schulz and Coldharbour t-shirts, even a large chant of "Do You Dream" before I even put the first CD into the player. I played a shade over two hours, and you heard the entire set on the World Tour broadcast, with the exception of "Lightwave" as my encore. Everyone was really eager to hear each and every track from the album, and they received the biggest reactions.
For me, it is the moments like that where the long hours stuck in the studio are worth every moment. You don't think of it at the time, but when you get the opportunity to showcase your work to an audience like that, and when they respond in such a positive manner, it's a very satisfying yet humbling feeling. I feel that we are building something very special in Russia. We've started seeing a new wave of producers from this territory and surrounding areas make their mark on the scene, guys such as R.E.N.O.I.S.E. and Anton Firtich who have contributed very well towards Coldharbour in the past year. Hopefully presenting their clubbing culture through the World Tour series helps increase the rate of growth.
Moscow Pictures courtesy of Global Clubbing
So a big thank you to everyone involved in making the night at Milk such a great success, despite the incredibly difficult circumstances. Thanks to the guys at Global Clubbing for accommodating me so well, and the biggest thanks of all to the fans who made this World Tour recording experience one of the best in recent times.
Short Trip to Ibiza, then London, then Australia
A couple of hours sleep in Moscow, and I was on the way to Ibiza for a few days. But wait, what was I doing going to Ibiza when the beginning of my Amnesia residency was still weeks away?
The answer was to attend the wedding of a fellow Amnesia resident, and someone who played both gigs with me in Russia the previous weekend – Brian Cross. Brian has been very helpful to me in helping me lay down a marker in Ibiza over the past few years,
I suppose it's an obvious thing to say that the scenery and ambiance of Ibiza is enough to inspire anyone. Wouldn't it be awesome to wake up to this scene every morning?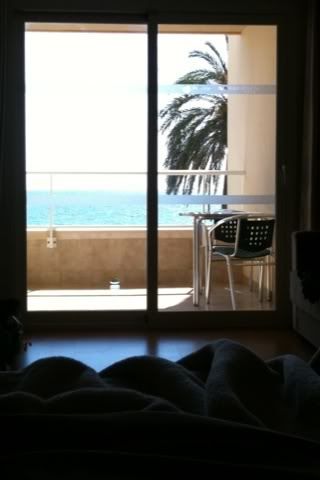 The wedding wasn't until Tuesday so I had a day to relax and get the excursions of Russia out of my system. Come evening time, I decided to check out some of the clubs on the island. You guys will know that I enjoy heading out to the clubs anyway, regardless if I'm playing or not. So I decided to check out Tiesto's opening party at Privilege for a couple of hours before calling it a night. Then all the guys from David Lewis Productions and myself helped Brian celebrate his wedding. It was also a quiet little celebration for yours truly, as Tuesday was the digital release of my Do You Dream album.
You guys have probably heard and read enough thank yous from me about your feedback for the album already, but I'll just give you one more – thank you!!! I'm genuinely delighted with the results that the album has yielded, and I hope that you all understand the journey when listening to the tracks in order from start to finish. The summer is going to be all about presenting the Do You Dream experience to the live audience, and I'm so excited to finally present them to you guys in this environment.
I couldn't stay all night at the wedding unfortunately, because I was departing for the tour of Australia on Wednesday morning, and had to overnight in London in order for that to be possible.
So in an unusual move, I was working on Global DJ Broadcast that week on a Tuesday night. Normally I'd be burning the midnight oil on a Wednesday night getting the show done for the week, but had to do it a day earlier because I would be in the air for 18 hours, and add on a time difference of 9 hours, it wouldn't be ideal landing in Sydney and rushing to the hotel trying to upload it to the stations! Thankfully it was the World Tour show that week, so it was just a case of adding the liners and jingles.
And off we went. Destination down under…
Perth and Sydney – June 11th-12th
The flight was nice and comfortable, and it was good to catch up with fellow passenger Gareth Emery as we both made our way down for the weekend. Needless to say, Gareth has had an amazing rise these past couple of years, so it was cool to be able to play with him all weekend long and see how he was doing. We landed in Perth on what turned out to be Thursday night. Very difficult to get adjusted to the time zone right away. So I spent most of the night awake in the hotel room answering emails and working on edits for the weekend. But I got up early because I wanted to find some koala bears to play with. One of them was kind enough to stay still to grab a photo with me!
On Friday afternoon, I was in the full swing of preparations for Godskitchen. From my previous experiences, I would describe the scene in Perth as one of those exciting territories that is continually growing, and it's definitely one of those hotspots where we're gathering quite a following. The opening night of this weekend turned out to be one of the very best!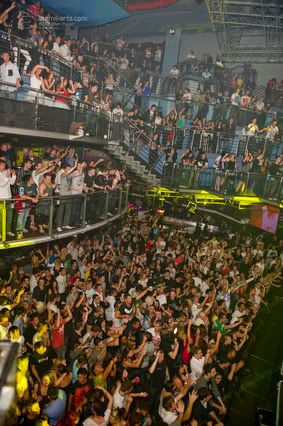 The Metro City venue was awesome! It made me feel so happy that I was back playing for the Coldharbour fans in Australia. They had waited over a year for me to return. I took to the stage after Roger Shah did his usual Balearic thing, and played a 2 hour set which bordered somewhere in between a club and festival vibe because of the size of the venue.
The fans who were there were absolutely incredible. I honestly didn't expect the party in Perth to be as good as it was, but they definitely got a gold star from me in terms of their feedback. Gareth followed me on and I spent the entire duration of his closing set meeting and greeting the fans. It's always really important to give back to those who pay their money and support you so well.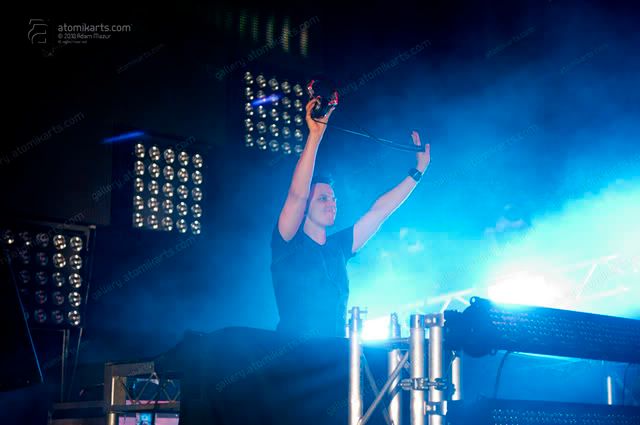 So Perth had me in high spirits, but then the hard slog began. Our original flights to Sydney were cancelled. The rebooking caused a long delay in getting there, and with an early set time, that made things extremely difficult. So all of our set times were rearranged. When I got into that booth though in the Godskitchen arena, I got my second wind, and Sydney came alive. The guys at the front of the floor were completely hardcore. I think I could hear them shouting out loud every ID I was playing!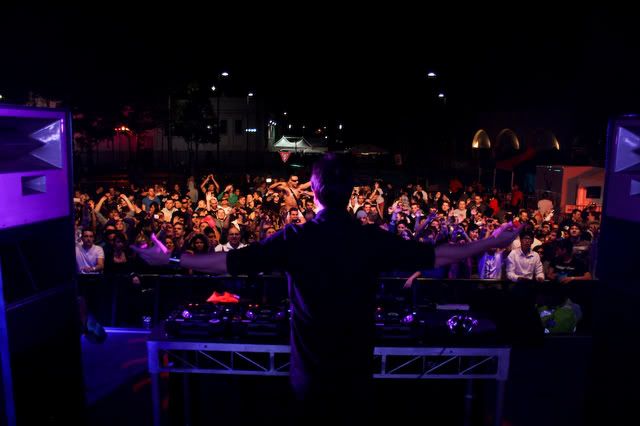 Big highlight of the set was Tenishia's updated version of Flesh. I've had lots of emails over the past couple of months with questions about this track, and more specifically, whether or not its going to be released. I guess I can now reveal to you guys that the answer is yes – we have secured the rights to the track for Coldharbour, and it'll be coming out with remixes later this summer. So that's something you can look forward to seeing in our packed release schedule in the next couple of months.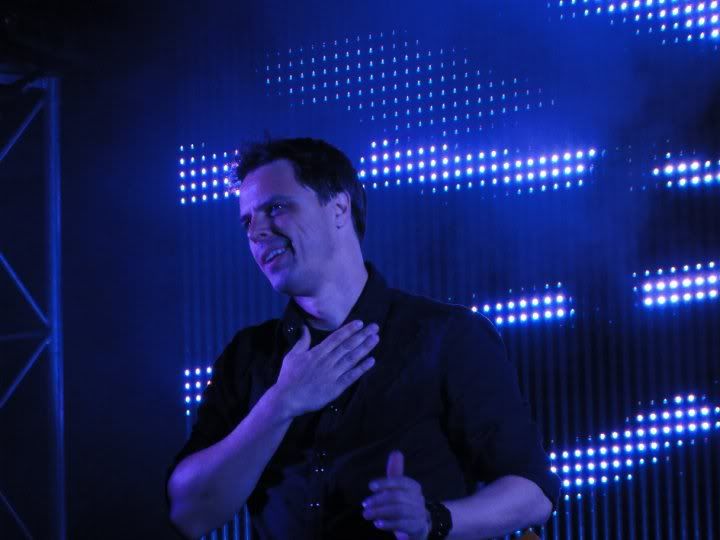 So that was Saturday taken care of, but Sunday would be absolute insanity.
4 Cites in 24 Hours – Sydney, Brisbane, Melbourne, Adelaide
Days like Sunday are the days where the men are separated from the boys. My day began in Sydney with a quiet stroll and some thoughts to myself about the day ahead, and also to take in one of the most beautiful sights anywhere in the world – the Sydney (Cold)Harbour.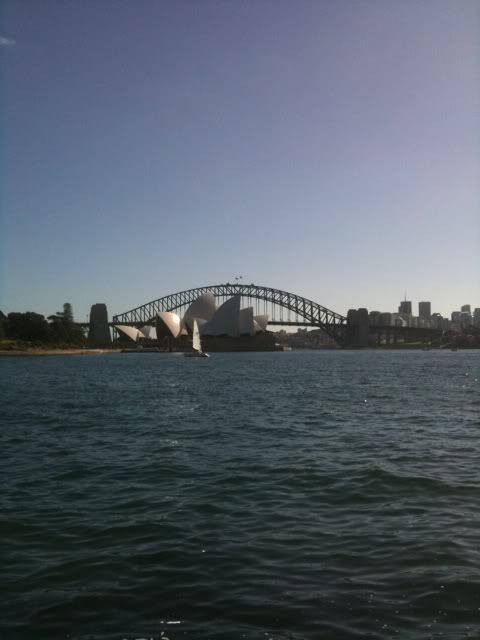 First flight of the day to Brisbane, or BrisVegas as the locals call it. Winter Soundsystem was taking place in two cities, each one on the opposite side of the country. Man I was tired, jetlag was kicking my ass badly. But of course I can never use that an excuse. It's not fair to the people who pay their money and expect you to put on a performance. So I sucked it up and got to work.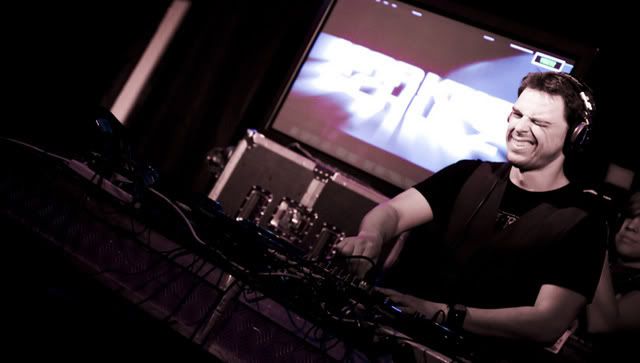 I owe a great deal of thanks to the fans that actually pushed me towards banging it out. Very friendly and welcoming people. I tried spending as much time with them as possible after the set was over, bearing in mind that I had to leave almost immediately to catch a flight to Melbourne for the second gig of the day.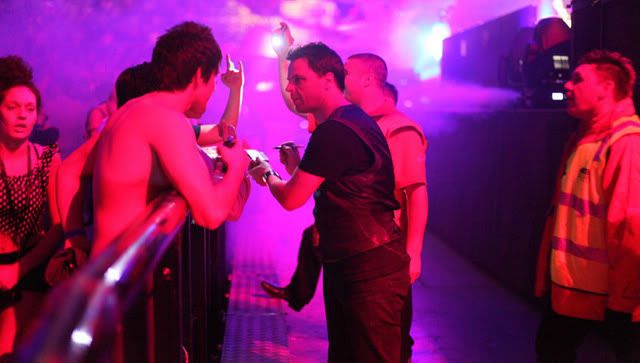 The gig in Melbourne took on an extra aura, because not only is it a special city for me thanks to the World Tour broadcast last year at Queensbridge, but also because it was the opening weekend of the World Cup. And German born Markus was in Australia whilst, you guessed it, Germany were playing Australia! Uh oh. So while I wanted Germany to win, I was hoping that the crowd wouldn't turn on me while I was performing!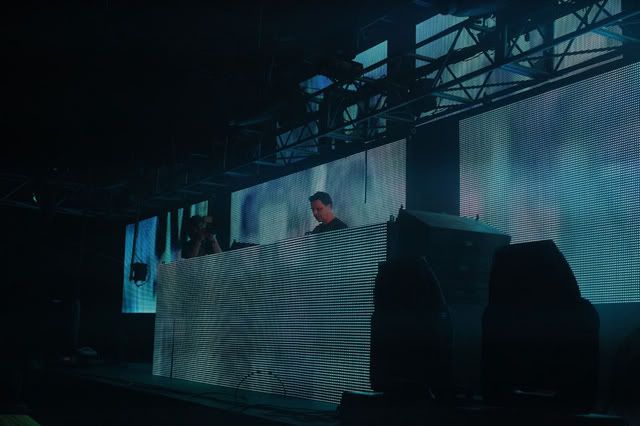 This city definitely inspires me to raise the bar every time I pass through here. I must give a big shoutout to Melbourne's very own Aaron Camz. You may have seen his name pop up on a few GDJB tracklists lately, particularly with his incredible banging remix of Mark Junior's "Natural". I kept it under wraps for the entire weekend, and saved it specifically for the Melbourne gig, because I had been reading on the forums that he was going to be there in attendance. He's a name I'm definitely going to be keeping an eye out for in the near future.
The gig flew by and I had a lot of fun hanging out with the fans when my set was done, watching the second half of the game. I don't think they were enjoying it as much as I was! But I was grateful for them providing me with another moment of Melbourne inspiration. I can't wait to come back.
Final gig of the tour was Monday in Adelaide. I hadn't slept in over 24 hours. To think that I had been standing out by Sydney harbour only a short time ago, and had been in another three cities since!
Unfortunately, Gareth missed his flight to Adelaide, so he wasn't able to play at the We Love Sounds event there. It meant that I wound up with a longer set than I originally thought. It was a holiday weekend in Australia so it meant that even though the gig was on a Monday afternoon, there was a very healthy crowd in attendance. I was completely dead on my feet when I was done, but the end of the tour meant that we had to go find our traditional afterparty somewhere, and this one was quite a tale!
All Australian photos courtesy of inthemix.com.au forum members. Thanks guys!
I wound up playing with another DJ who had been on tour all weekend long, Seth Troxler. Very contrasting styles between him and myself, but we ended up playing back to back for hours on end, really going down the rabbit hole. A very fun way to end this Australian adventure for another year.
Looking back, it was an incredibly hectic but satisfying tour overall. I guess my only regret is that nearly all of the sets were shorter than I would have wanted. I think the Australian audience deserves the opportunity to hear proper extended club sets. I'd love to be able to hit all the big cities in Australia, and New Zealand for that matter, and play long solo sets. Maybe that's something we can build towards in the future.
Ministry of Sound, London – The Journey from Open to Close
I got back to Sydney on Tuesday morning for an overnight stay, but my mind was already thinking about London. And all my creative energy was pointing towards what would be taking place in London on Friday night. This was my big moment, this is the moment I had been waiting for, and it was time to prepare and perform well.
If I was to take a step back and reflect on this journey I have taken, it seems somewhat appropriate that I went from living in London as a journeyman producer, struggling to find myself musically, to becoming a resident at one of the best clubs in the world in the same city. My London story very much runs in parallel with that of The Gallery brand.
The guys at The Gallery booked me to play at Ministry of Sound for the first time in May 2008. Turnmills had sadly closed its doors for the final time a couple of months before, but they had found a new home for their Friday nights. And I swear to you guys, within 5 minutes of walking around the inside of the club and soaking it all in, I was hooked. I looked at the box (main room), turned round to my friend beside me and said "I want to play open to close in this place someday".
Shortly after the first night of playing, I was offered the chance to become bi-monthly resident, which was incredible. I couldn't accept quickly enough. And in the past 2 years, we've built a really special story that has continually gathered momentum. Eventually, my pleas of being allowed to play from open to close were finally answered. So I thought, ok Markus, you've got your chance, let's go and make it special; and a night that people will be talking about for years to come. This was the opportunity to remember all those long nights in the studio on Coldharbour lane and be thankful of where you stand right now.
Preparing for the night, and the meet and greet
I landed in London as the sun was coming up on Thursday morning. Got checked into the hotel, finished off GDJB and started uploading to the various stations. Then it was time to sleep the day away. I think the only time I left the hotel room was to go to the shop across the street to get some food for my night session in front of the laptop making edits and reconstructions.
But it wasn't all plain sailing. My headphones decided to pack themselves in AGAIN! Aaaaggghhh. This was the fifth pair of Pioneer HDJ-1000s that broke on me in the space of four months. And ordering a new pair in time for MOS on Friday night was turning into a bit of a nightmare. But thankfully I got what I needed.
I slept through all of Friday morning, and the Germany game against Serbia. Probably a good thing since they lost. My day wasn't going any better when Slovenia went 2-0 up against the US, but I watched the second half and had my spirits lifted when they brought it back to 2-2. It was strange being in England whilst the England game was going on that evening.
We got picked up at the hotel to go to Ministry of Sound just before 9pm. McLovin vest included. They had decorated the front of the club with a football pitch, including a set of goals and a ball. The England game had just finished and one of the guys outside had challenged me to take a penalty. So I stepped up confident – Germans never miss penalty kicks, right? I think I kicked the ball out and over the wall of the club!! Hahahaha. Better stick to the fussball Markus…
Tom from The Gallery took me inside the club and we dropped off the equipment in the DJ booth, before heading up to the loft for an intimate meet and greet with 50 contest winners. The Gallery had produced some really beautiful posters of the Do You Dream cover art, so the fans had an opportunity to get one signed, along with taking some photos. When that was done, it really was time to get back to work, and begin soundcheck for the night.
They had erected a giant L.E.D. screen behind the booth, which would be transmitting the visuals, alongside a series of smaller screens scattered around the club. I went down from the booth down to the very back of the room to see what it looked like, and I have to say, seeing the Do You Dream logo in all its glory was a beautiful sight.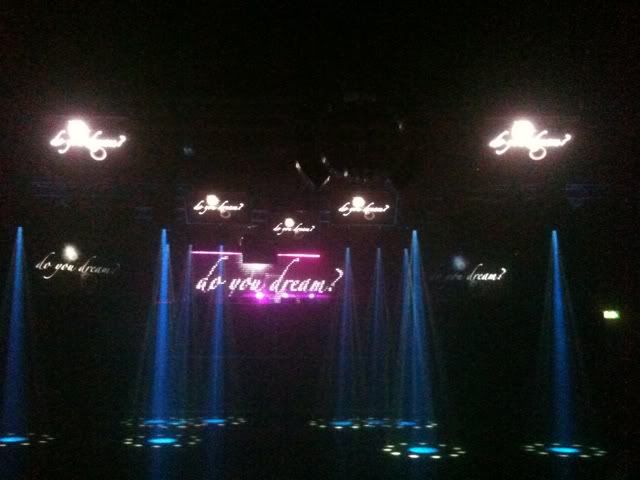 At around 11:15pm, the guys from Dancefoundation arrived at the club and I met up with them. They were doing a little filming duty on the night, so we did a little impromptu interview with me sitting on top of the speakers, talking about my residency and what playing in London means to me personally. I could hear the crowds gathering outside, and their anticipation was building.
Midnight-7am, and GDJB World Tour Recording
When I had been planning this set all week long, I imagined that the crowd would kinda just filter in quietly, and I'd have to warm them up in order for them to get into the swing of things. But literally as soon as midnight struck, people started running into the room screaming and chanting right away!! It felt like this crazy stampede towards the front of the DJ booth. What a rush!!
So my gameplan of doing deep for the first hour kinda went out the window, and I had to pump it up a little sooner than I would have wanted. But the crowd were just eating it up and wanted more and more. I dropped in some brand new and exclusive material that I hadn't even tested in the clubs before, and they cheered for that as loudly as they did any of the other staple hits in my set. But they were saving their best reactions for the Do You Dream tracks. Around 45 minutes in, I dropped Surreal, and the response of the fans gave me goosebumps. Every single person in that room had their hands in the air singing along to the words. I knew there and then that this was going to be a night to remember.
Away got a huge reaction later on, as did Not the Same and Rain. The energy of the crowd all night was incredible, and the majority of them stayed on until well past 5am. But the single biggest highlight of the night for me was playing the track that just sums up my relationship with the city of London in the space of 11 minutes – Perception. To go from hearing the original version from Cass & Slide 10 years ago, the single track that changed my outlook on life both personally and musically, to have had the blessing from the producers to create my own interpretation, and then to have this moment in an all night solo set at your residency. I really can't put into words how it feels.
As some of crowd started to tire and call it a night, I looked out and suddenly was able to recognise all the familiar faces – my guys from the Markus Schulz forums. There was no way they were going home early, so the final hour or two turned from a crazy and bouncing atmosphere to something very intimate with me digging out some of their personal favorites – tracks like Absolute Reality, Dressed in White and the big room recon of No One On Earth.
At around 6:30, I decided to debut the Super8 & Tab remix of Perception, and even though there must have only been 300 people left at this point, it got a huge reaction. I'm really happy with the job the guys have done with their remix, and you'll all get to hear it on the broadcast very soon. And then came the encore – Goodbye, followed by the Coldharbour remix of Breathing. I was completely spent. 7 hours bouncing around like the energizer bunny in that booth had taken it out of me! I went down to the dancefloor to meet the faithful that had remained with me from open to close. It was incredible seeing people from The Netherlands and Scandinavia, and even as far away as Australia who attended this night.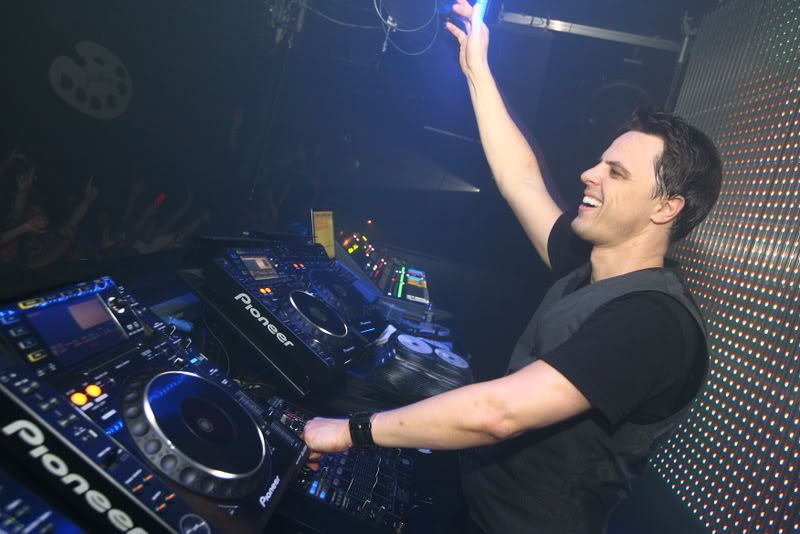 All Ministry of Sound Photos courtesy of The Gallery
Thank you guys so much for making this night so special to me personally. And a big thanks to The Gallery for giving me the opportunity to undertake the open to close experience. I sincerely hope that we get the chance to do it again. For those of you who couldn't make it, you will be able to catch highlights of my set on the Global DJ Broadcast World Tour this coming Thursday. Not to be missed!
Drama at Gatwick Airport, and Exit Club in Kaunas – June 19th
The Dancefoundation guys and I only got back to our hotel after 7:30am, which just about gave us time to get a couple of hours sleep in before leaving for Lithuania on Saturday at lunchtime. Little did we know that it turned out to be a crazy and stressful test against time.
When we tried checking in at the airport, the airline wanted us to check in every single bag, carry ons and all. They wanted the guys to check in their cameras, not exactly the lightest pieces of equipment in the world, and apparently we were 7kg overweight. Damn, I knew I shouldn't have had breakfast that morning. They wanted to charge us £500 for the extra baggage! So in the end, we had to change flights, which resulted in me being stranded most of the day at Gatwick and landing in Kaunas half an hour late. The driver really put the pedal to the metal in order to get me to the Exit Club in time – 220kmph to be precise!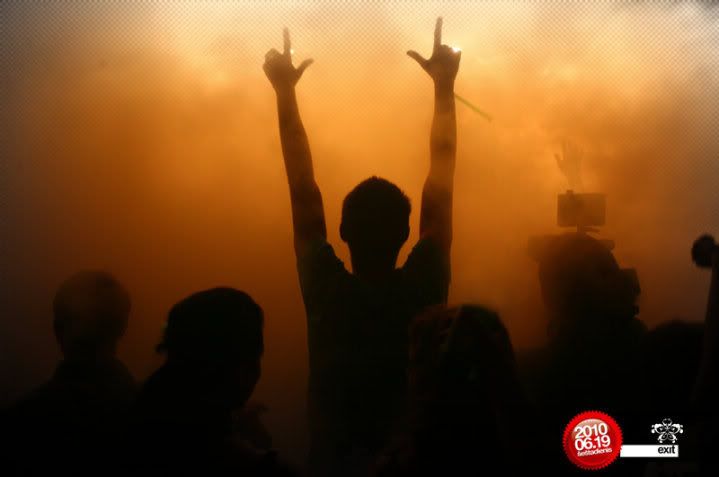 But thankfully in the end, I made it to Exit on time, and in one piece. 10 minutes to get myself settled and then on to the decks. The fans in Kaunas are really cool and appreciative of the Coldharbour sound. I know a lot of you guys travel to various locations around the world to go see me play, but I'd definitely recommend visiting the Exit Club someday.
The Do You Dream theme continued with lots of responses to the album tracks. I love playing at venues like this because the fans can get so close to you, all you have to do is reach your hand out and you will get a sea of hands waiting to greet your gesture.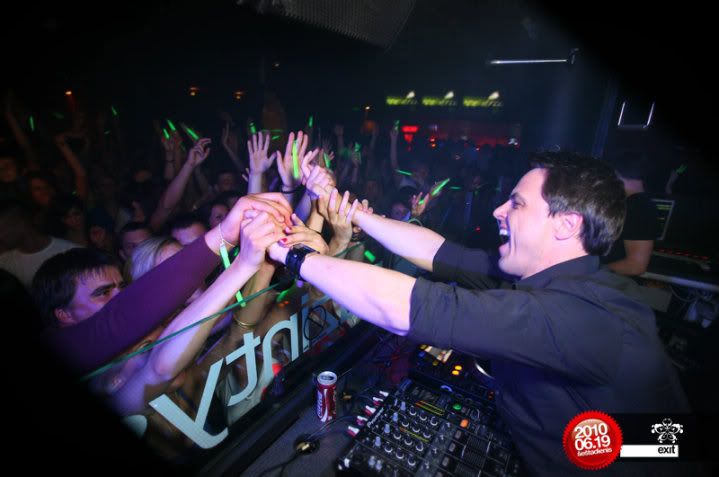 Even though the tiredness was inevitably going to get to me after the previous night at MOS, and being stuck at Gatwick all day not helping, the sheer energy of the crowd at Exit kept me going. I played for them for 3 hours, but could have easily wound up playing more. Every time I play there, I have an even better time than the last. Maybe further down the line guys, we need to put Lithuania on the Global DJ Broadcast World Tour map. I definitely sense that the radio audience needs to hear your passion in one of the live episodes.
All Kaunas photos courtesy of Exit Club
And in the wee hours of Sunday morning, my work was done. I hope to come back to Kaunas again real soon, and maybe next time, I'll be able to soak in the atmosphere of the city, rather than a mad dash from the airport straight to the club. Back to the airport and to my apartment in Berlin for a couple of days to catch up on plenty of rest and recovery, and to do some much needed laundry. The contents of my suitcase wouldn't have passed the sniff test, that's for sure!
Looking Ahead – Ibiza, Montreal and West US
Right now I'm currently on the road again for the weekend. Tomorrow I'm off to Minsk in Belarus to play at the first of many Global Gatherings this summer. Should be lots of fun, and it will be cool to get myself geared into festival mode again.
The Ibiza season is already in full swing and I'll be making my bow in a performing capacity on the island this year from my residency at the world famous Amnesia this Tuesday. I'm very excited to get back in that booth once again. To think that the last time I stood there was at the closing party last September, and performing an open to close set in the venue for the very first time. I'm delighted to have the opportunity to do the same again this year, and I'm counting on you guys to fly into the island and make this a night to never forget. I'll talk more about the solo night in the coming weeks.
After Ibiza on Tuesday, I'll be flying back across the Atlantic and to one of my favorite cities in the world; a welcome bienvenue to the Canadian city of Montreal. It's funny you know. Many people have talked to me about my set at Bal en Blanc in the city from April when I've met them at gigs around the world, because they listened to the live broadcast or downloaded the set after. And they always say, "Wow Markus, your sets just emanate a completely different vibe in Montreal than everywhere else". The simple answer is that Montreal HAS a completely different vibe than everywhere else! I have a really special connection with the people and the city. There are as many people walking the streets of Montreal at 6am than at 3pm! I'm really hoping that we can get a few peeps from New York and Toronto making road trips and we can all congregate together at RedLite.
The next day I'll be off west and for a homecoming in Phoenix, which will no doubt be a little emotional. It will be great to see some old friends back in my old stomping ground. Hopefully it will be a nice little pre-July 4th party. Then on the 4th itself, it's going to be a crazily busy day for yours truly. I'll be heading straight from Phoenix to Las Vegas to play at Rain's Independance pool party at The Palms. Las Vegas, outdoors, fireworks and cool vibes, absolutely cannot wait for that, and looking forward to meeting up with my good friends Cosmic Gate again. Then that night, I fly up to San Francisco to one of the best clubs to play, and home of a previous World Tour recording this year – Ruby Skye. The following week begins early with a return to Opera in Atlanta, and I'm very much looking forward to meeting up with my good friends there.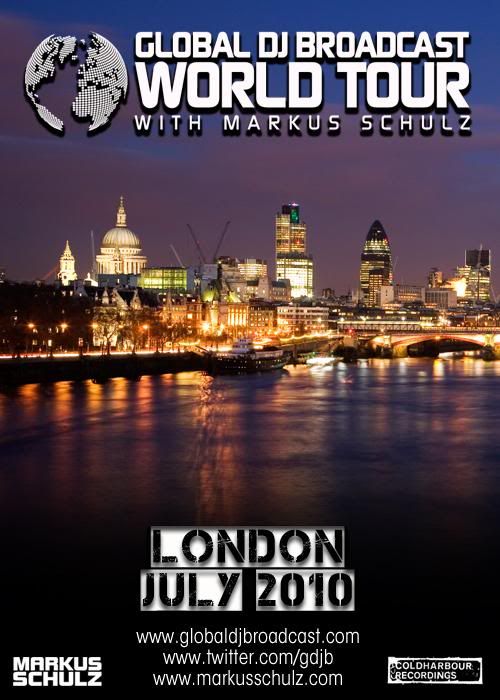 So I guess you can say that I'll be a busy bee over the next couple of weeks, but I will check in with you guys and let you know how everything is going. Hope to see you at one of the gigs this weekend, during the week in Ibiza, or next weekend in North America. And don't forget, we've got the very special World Tour episode from London airing this Thursday.
Alright guys, time to continue the journey on the road and get prepared for the weekend. Take care, and I'll take an early opportunity to wish you all a very happy 4th of July.
Love,
Markus