Hey guys,
Hello to you all from beautiful London! I travelled overnight from Miami to Heathrow and have been sleeping for most of the day in my hotel room in an attempt to get over the jetlag. It's a huge night tonight again for me, with my second 7 hour all night solo set at Ministry of Sound in London for my Gallery residency. So we will look forward to that a little later.
Most of this blog was written on the flight, and it will take you through my three week tour of Asia, as well as a weekend out west in the US. I'll also talk a little bit about the Dakota album, as well as some thoughts on the sad passing of Tillmann Uhrmacher.
So let's begin by winding the clock back to the end of April, where I said goodbye to home for a while.
Asian Tour Part 1 – Thailand, Kuala Lumpur, Singapore and Shanghai
Bal en Blanc in Montreal was in the books and I had just about enough time at home in Miami to do laundry and pack my things for a long trip to Asia – Miami to Los Angeles to Hong Kong to Bangkok. At some point during those I managed to mix Global DJ Broadcast that week. By the time the flights were done, that shower to refresh felt like heaven!
First gig this weekend took place at Lima Lima in Pattaya. It was one of those gigs where you think to yourself, ok, you haven't played here before and don't pass through Thailand that often, so play safe with the good MS standards everyone loves and you should be alright. My god this night was nothing short of insane. Craziness was everywhere – in the booth, on the dancefloor, you name it. Everyone held up their phones with track requests in them, and amazingly a lot of them really wanted to hear the Perspective Space mashup. So I held it back until the second last track and dropped it. Wrapped the night up with Rotunda and then hung out with the fans afterwards. The tour was off with a bang.
Friday and Saturday would be dedicated to one of the best pair of clubs anywhere to play in the world – Zouk in Kuala Lumpur and Singapore respectively. My main aim for Friday night's set was to make sure everything in the set was fine tuned ahead of the World Tour recording the next evening, Track of the night had to be one of those IDs that has been floating around in my sets for the last six weeks since the Bal en Blanc broadcast, and I think in reading comments on the message boards that you guys have figured out that it is produced by Coldharbour's favorite Romanian! You'll hear even more about it in the coming weeks on GDJB.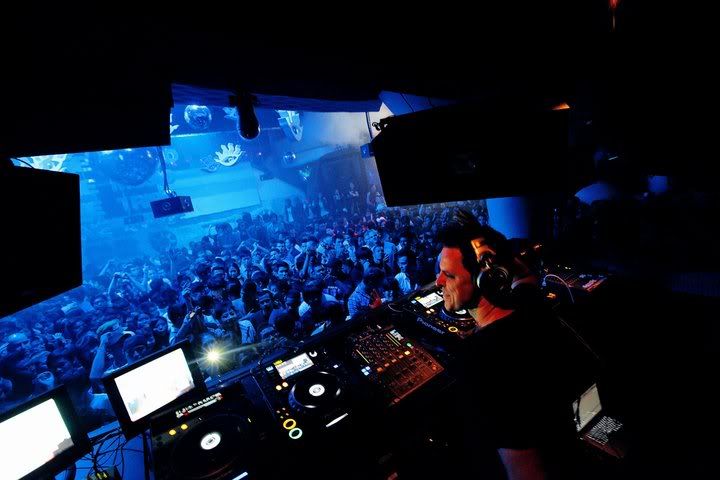 To be honest with you guys it was really difficult to choose which Zouk club would be the one to host the GDJB World Tour that weekend. I opted for Singapore on the simple basis that it was closer to the date the set would be broadcasted, but the KL fans will get some World Tour love further down the line.
Jetlag was starting to creep in a little but I was keeping myself motivated with the World Tour recording. I started the night with one of my tried and trusted tunes over the past while, the awesome Tribeca. You may have heard me use Tribeca along with the track Blow Up in either order in my livesets a lot, because the basslines in both blend in so well together. Reading back on the forum threads on my own forum and Tranceaddict, I think a lot of you have fallen in love with Cobraphobie as much as I did when I discovered it during Miami Music Week!
All in all it was a great night with the Zouk faithful. They are very up to date with their tunes and keep tabs on everything happening on Global DJ Broadcast. Both club are definitely ones I would recommend you to visit if you like to travel when you do your clubbing.
All photos courtesy of Zouk Singapore.
No rest for the wicked though, and after some food I was on my way to the airport again to head to Shanghai in China. The ground was starting to feel like quicksand, and the jetlag went some slightly bothering me to kicking my ass. I didn't sleep too much on the plane, but got a good run of successive hours when I got into the hotel.
Playing in Shanghai gave me a chance to hang out with my good buddy Sparky again. He was instrumental in getting the Chinese edition of DJ Mag up and running a couple of years ago, and highlighted by playing the official launch of the project at the Hitec Starhall in Hong Kong, which you may remember from the World Tour registration in 2009. One of my favorite clubs to play is the M2 Club in Shanghai, but it was actually closed when I was there, so it was another new adventure for me playing at Rich Baby. Sparky let slip earlier in the evening that it was his birthday, so I had a feeling there would be lots of cake flying around the booth during my set.
The night went well and showed to me that the scene in Shanghai is still as strong today as it was when we did the first ever GDJB World Tour show from there in 2007. Sparky showed off his Karaoke skills at the afterparty and I might have exercised a few vocal chords myself, but hopefully there isn't any audio evidence to prove it. Asian Tour week 1 was over, and after settling in Shanghai for a couple of days, week 2 was about to begin.
Asian Tour Part 2 – Taipei and Seoul
Now if you're a regular reader of the blogs you'll know that I love trying out new foods from different cultures when I'm travelling around the world. My not-so-private affair with Brazilian cheesy bread takes over my thoughts on many occasions, and I think I might have to make some room for another. I wanted to try out some Asian dumplings after landing in Taipei on Thursday.
There was a place called Din Tai Fung that I was a bit sceptical about, but the Twitter peeps assured me that it was worth trying. And it was incredible! So much so that I hit it up again the next night. So we now need a restaurant in Miami that serves Asian dumplings from Din Tai Fung along with Brazilian cheesy bread, and offers drinks from Starbucks. Do You Dream? 😛
Friday night took me to Luxy nightclub. One of the things that intrigues me about the scene developing in Asia is that one of these days we will have a susperstar DJ coming out of the continent. There was a lovely girl named DJ Cookie who was warming up for me at Luxy, and she threw down a great set to set the scene perfectly for me to take over. Sleepwalkers was the big winner of the night, they were chanting like they chanted in Buenos Aires back in April. Again like Zouk KL, Luxy is one of those places I'll have to do a World Tour episode from someday.
Photo courtesy of DJ Cookie.
Saturday would be a big one, with a trip to Seoul in South Korea for the World DJ Festival. I only had time to drop off my bags at the hotel and had to go straight to the venue. I hung out with the Russian DJ mafia for a while – Bobina and the guys from Moonbeam. Then got one of the strangest requests for a stage performance ever – I was asked to wear a camera on my head! That thing wasn't small either; I don't think my neck muscles would have held up too well.
The Koreans had been partying all day so it was my job to keep their energy levels up. As well as Sleepwalkers, I hit them with one of the tracks from the Dakota album I've been dropping in most of my sets lately, named "Miami". It was one of the few tracks on the album where the idea actually started at home! The rolling bassline in it works so well live, and the break has been getting some huge reactions. Many of you will have heard it for only the first time yesterday so I'm curious to see if it's one of those tracks that will grow.
Photos courtesy of World DJ Festival Seoul.
A fun evening rounded off with the company of good friend Judge Jules and Australia's tyDi. I was tired at the end, although I didn't get too much rest on Sunday morning thanks to discovering that the hotel I was staying in was part of some sort of amusement park! The rollercoasters got scarily close to my window.
Update on Holger
It was the Monday I was in Korea when the news broke of Holger's accident, and the emotional turmoil of being so far away from him began. The last time I checked in with you guys for the blog was when he made his first phone call to me after waking up, which as you can imagine was an emotional moment.
He's taking one day at a time right now and continuing his recovery. I couldn't help but smile so broadly yesterday when I was sitting on my laptop ready to do my twitter session during GDJB, because he messaged me letting me know that he was tuned in! So Holger helped us celebrate the big Dakota special. I can't wait to see him again when I get some time in Berlin in between the gigs this summer.
Asian Tour Part 3 – India
However, during the part of the tour that took me to play for 4 nights in India, I was travelling with a very heavy heart due to what had happened. That uncertainty of the future was scary. I didn't want to cancel and let down the Submerge promoters in India, because it was the first time they had booked me in 2 years. So I just had to go out and play as best as I possibly could, in the hope that Holger was going to wake up.
Landed in Mumbai and made the drive to Pune for the first gig. One of the tracks that I haven't played that often in a while and don't think I've ever played live at all before was the Lost Stories remix of Dark Heart Waiting. The guys behind the project are from Mumbai and they came to support during the tour, so it was nice to give them their moment of appreciation with the fans.
The Pune gig felt a little bit like Do You Dream revisited, since it was my first gig back in the country in so long. Phynn's remix of Rain got a big reaction, before moving into the new Dakota material such as Saints. Friday was Mumbai, where Rex Mundi's Valley of Dreams turned out to be a very popular request, along with Kyau & Albert's 2011 remake of Kiksu.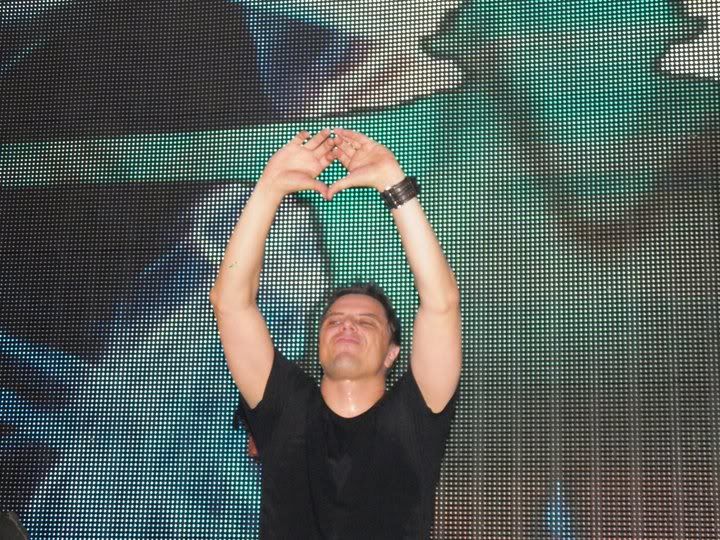 All photos from Submerge Supernova in Bangalore. Photos courtesy of Ashu Dhar.
I was really starting to feel exhausted about halfway through the Indian trip. I guess it was a combination of being away from home for so many weeks in succession and Holger's ongoing condition. But the fans in Pune and Mumbai, along with Delhi on Saturday night kept me going as best as I could. They made me believe that I could express myself well on the decks despite everything that was going on. Perception in the Redlight District and Outsider were the big winners. Everyone was so supportive and sympathetic towards me, and hopefully I tried to convey that with the atmosphere of the sets each night.
And wrapping things up on Sunday was a big event at Fuga in Bangalore. I knew going in that this was the last chance to play something inspired in the hope that when I got to Hamburg on Monday, Holger would wake up. So I went out and was relentless. All the big room / stadium material I had in my locker was used. From Sinners to Daydream; and from Caress 2 Impress to Perfect. It was the best of efforts to end this tour with a bang and say thank you to all the support I had received from everyone in India. You guys have got an incredible scene here and please keep working hard to ensure that it continues to grow.
Heading Out West – San Diego, Phoenix and Los Angeles
I went to Hamburg via London on Monday to be with Holger. He lay there asleep but there was that feeling inside me that he knew I was there beside him. I had to travel back to Miami on Tuesday and spent Wednesday working on the radio show for that week. It was such a short visit that like last time, all I had time to do was laundry and get my clothes cleaned for the next trip. It started with the best possible news though – Holger had woken up.
First stop on Thursday was San Diego for Fluxx. It's one of the cities that sometimes get forgotten about due to how powerful the scenes are in Los Angeles and San Francisco, but I have to say from my past couple of visits down there, things are really starting to thrive. I went to the club with this huge weight lifted off my shoulders and was able to do what I was able to do best. A lot of the fans told me that they were travelling up to Los Angeles for the World Tour recording on the Saturday, so it acted as a good warmup for them.
Photo courtesy of Bobby Reyes of Eventvibe.com
Friday was the return to Phoenix, which as you guys know was home to me for such a long period of my life. Funnily enough, one of the guys on Twitter asked me where I got the Dakota name from – it's actually the name of the street I used to live on in Arizona. You'd be amazed at the amount of people I meet in the most random of places around the world and they would all say the same phrase, "I used to dance to you at The Works".
The Venue was amazing. It's not often I get to play a long set in Phoenix but I got three hours this time around, and hoped to make the most of it. What touched me was seeing so many familiar faces that were following me back in the 90s still out there showing their support today. Although the winner has to be Adrian aka SeriousDanger from my forums; since he wore this t-shirt to the gig.
Of course the next morning was due to be our last, so we had to make sure we partied in Phoenix like it was our last. A late night and woke up with relief that we were all still here on Saturday. Maybe we were spared because the higher ups knew we had a World Tour recording to do at Avalon in Los Angeles. Just maybe!
I knew going in that a lot of the regulars on the forums were concerned that I was only playing for 3 hours on the night. This disappointed me for two reasons – first was that I promised you guys an extended set in the blog months before, and second, come on, how many times have we been down this road already? lol
You guys know what I'm like. As long as the club can stay open and everyone is having a great time, I'll keep on playing. So I put the word out that day that I was going to Avalon, and would be there for a while. Anyone who didn't get the message where reminded about 10 minutes in when I started.
Kristina Sky did a great job setting things up, and then I took over with my special "night of the rapture" influenced intro mix of Wippenberg's U R. Looking back on the night, the hardest part was picking the best 2 hours for air on the broadcast last week. Originally I thought that I'd go in and frontload all the Dakota material in the early portion, but with an extended set you have to pace yourself and make sure the crowd stay with you on the journey. Although I did leave one track in for you last week – Tears.
I had been listening to the old Simple Minds track "Belfast Child" quite a bit a few months ago, and something about the melody in it stood out and stuck with me. I held it back in my livesets until Winter Music Conference time in Miami, and used it as my set opener then. But I've found that it's working really well playing it much later into the night.
For the hardcore among you though, I treated everyone in attendance with special reveals of some of the Dakota tracks on the night itself, with custom visuals displaying the track name as each one was played. I hadn't even made it back to my hotel from breakfast when they were up on YouTube already! Sign of today's times I guess.
All Avalon photos courtesy of Rukes.com
In the end, since I love LA, I gave them 6 hours on the night, ending at 7am. And the reason why LA is such a special city to me is that the tranceaddicts all signed a get well soon card for Holger and gave it to me. If I could have bottled the energy inside that room all night, I would probably be a very rich man by now. It was one of those gigs where I wish we could have broadcasted the whole thing for you guys to experience the journey properly.
I guess the best way to sum up my Saturday night in LA was that I started my Sunday at 6pm! But I have to give a huge thanks to everyone who went on the journey with me. Here's hoping we get to do it all again soon.
In Memory of Tillmann Uhrmacher
Wednesday morning brought the sad news to the world that legendary trance DJ, producer and radio presenter Tillmann Uhrmacher had passed away, at the far too young age of 44.
Tillmann was one of the true pioneers of our scene. He would have been best described as the German version of Pete Tong, thanks to his Maximal show on Sunshine Live Radio every Friday night. He also played an integral role in the station's live broadcasts of huge outdoor events such as Nature One and Mayday in Germany, as well as Mayday in Poland and many more events scattered throughout the year. When cable and satellite started expanding at the beginning of the last decade, Sunshine Live became one of the most influential stations for electronic music anywhere in the world, with fans tuning in from everywhere around the world to be part of these live broadcasts.
He was one of the most enthusiastic people you could ever wish to meet, and he always said to me that he felt a sense of pride because of my German roots and heritage that I was doing well worldwide. Every interview that he did with me at these events he always brought up the same proposal – wanting to do an episode of Maximal live from my apartment in Berlin. Honestly I was up for doing it, but with my tour schedule, it made it almost impossible for me to find myself in Berlin on a Friday night. On reflection of his passing, that's one of my biggest regrets, not being able to do the show he really wanted to make happen.
Interview with Tillmann backstage after Nature One, August 2010
Yesterday on Global DJ Broadcast we paid tribute by playing what many would regard as his biggest hit "On the Run". Hopefully all you guys out there will take some time to play the track over the weekend and salute the legacy he has left behind with us.
I'm playing at Nature One in Germany again this August, but it just won't be the same without Tillmann there. I know the guys from Nature One Inc. do the theme for the event every year, but I wonder if they and the promoters could honor Tillmann's memory by recreating On the Run as this year's theme. Might be an idea.
Rest in peace Tillmann, you will be missed buddy.
Thoughts Become Things II
This week was also an important episode of Global DJ Broadcast for me, as it was dedicated to previewing most of the tracks from my upcoming Dakota album, Thoughts Become Things II. It has been a year in the making, started only a matter of days after wrapping up the Do You Dream album, and has been a demanding yet enjoyable experience to complete.
I've used the Dakota alias in recent years specifically to have some fun in the studio and make good clubby tunes that fit in well to my livesets. This album moreso than the last one however has been more focused on tracks that are meant to blossom on big booming soundsystems, with tracks that sometimes don't get as many affections after first listens than usual.
I'm going to talk about the solo set at MOS tonight in a little bit, but I guess I should let slip that everyone who attended the solo set last year got a debut of one of the tracks in prototype form without anyone batting an eyelid or recognising what was happening! The track grew and became Suggestion No. 5 – one of those dreamy and hypnotic tracks which hopefully will translate the influences I've felt from listening to artists like Royksopp and James Holden.
Sinners is obviously one that you all know about since it never left my livesets all last summer (and the remixes of Khomha and Aerofoil are still keeping it there), and a lot of the track names accurately describe where the ideas or foundations were laid in certain parts of the world I found myself at the time. Katowice for instance was started the morning after I played the Mayday event in the Polish city for the first time (which sadly was also the last time I did an interview with Tillmann for Sunshine Live), and I was inspired by the fact that it was a massive outdoor event, but had this real underground techno vibe going on the whole night.
Reading the message boards this morning before going to bed tells me that you guys are really loving In a Green Valley at the moment, and as the name suggests, was heavily influenced by my two visits to the Brazilian superclubs in October and January. Cape Town was started believe it or not on Thanksgiving Day when I was in South Africa, and had just come back from visiting the beautiful Table Mountain. Red Star was the final track I worked on for the album, made during my tour to Russia in March and started on a night when I couldn't sleep. Maybe Barbara Streisand was haunting me again.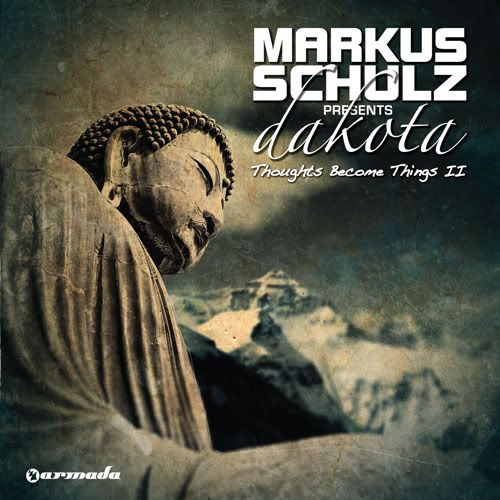 So each track kinda tells a story of my life and travels over the last year. I'm really happy with how the album has turned out, and I hope that you all enjoy hearing the tracks both at home on the radio and also in the clubs and festivals this summer. I'll be giving the tracks some more plays on the Global DJ Broadcast in the coming weeks, and now that the album has been revealed and is coming out soon, I'll be free to play as many of them as I want in the World Tour broadcasts.
More about the album in the next blog, and set your dates for the iTunes release on July 1, with the CD dropping a week later.
This Weekend – 7 Hour Solo Set at Ministry of Sound
It's incredible to sit here in London thinking that I've been a Gallery resident at Ministry of Sound for three years now. You've probably heard me say this before, but the first minute I stepped in and surveyed that main room, the first thought that went through my head was "I want to play here open to close". And some 51 weeks ago to this day, I got my wish. It was the height of the Do You Dream World Tour, the middle of the filming schedule for the DVD Documentary, and despite being jetlagged as hell after flying in from Australia that week, it was without doubt a night that will live in my memory forever.
What I appreciate a great amount about these gigs at MOS is that the residency has become a real family affair. Danny, Gavyn, Tom and The Gallery crew treat me as if I'm there every single week. And most importantly of all, it has become a genuine meeting point for so many fans from the message board, not just from the UK, but even more that fly over from Ireland or the Netherlands and elsewhere in Europe. And I'm very grateful to be given the opportunity to take over the decks and control the room from open to close.
Memories of Ministry of Sound Solo Set, June 2010
Like the previous MOS gigs, I'll be roadtesting some Coldharbour material out for the very first time. I've been scanning over my Twitter feed and the thread on the forums reading your requests for the night, so we'll have to have one or two moments of reminiscence during the 7 hours at some point. I have a few media duties to take care of, including a live phone interview with Judge Jules for Radio 1, but will be heading to the club and ready to start playing at midnight. Here's hoping that everyone going will last the distance with me until 7am.
I'm based in London all weekend and will be driving to Swansea in Wales tomorrow for my first ever Escape in the Park. I'll get to see Jules again and hang out for a bit. Electric Daisy Carnival has got my summer festival season up and running and this will be the next stop, so looking forward to the new experience and seeing everyone there.
Next weekend is also another massive one, because it's not only my return to the Big Apple, the Global DJ Broadcast World Tour recording equipment is coming along with me for the ride. I can't wait to return to Pacha and see all the great New York tranceaddicts again. I think I'm down to play an extended set there so like MOS tonight, I'm hoping you'll all be preparing yourselves for a late night and going home in broad daylight!
Then next Saturday is my second Electric Daisy Carnival gig, this time in Dallas. Now you guys that have been keeping a close eye on me over the past couple of weeks know that the NBA finals are currently going on with my hometown Miami Heat going up against the Dallas Mavericks. The Heat lost game 5 last night when I was flying to London, so I'm hoping that the Heat can win game 6 and I'll be back home for game 7, crossing my fingers that I'll be able to go out and celebrate afterwards! So I guess I'm selfishly hoping that I'll get ribbed by all the Dallas fans because the Heat won, but they know I love them anyway.
So that's going to wrap things up for another couple of weeks. Thanks for taking the time to catch up with my adventures once again guys. I wish you could all come and party with me at Ministry of Sound tonight. No matter where you are around the world, please try to visit London and come to one of these residency nights. Remember that this is the city that changed my life, and it feels like it has been written in the stars for me to become a resident at one of the most famous in the world, and one that I've experienced both as a DJ and as a clubber.
Take care guys, have a great weekend, speak to you in detail in the next blog in a couple of weeks, and keep up to date with all my movements on the Facebook and Twitter pages. Signing out from London… Let's go rock the Ministry tonight!
With love,
Markus