Hey guys,
Hello to you all today from that little magical island we like to call Ibiza. I'm here preparing for my second of six appearances on the island as part of my residency at Amnesia this summer, and very much looking forward to meeting up with my buddies Armin and Blake later.
You're probably wondering why I'm writing a blog here on a Tuesday, rather than the usual Friday. Well, two reasons for that. The first is that this week is probably the busiest one I will have gig-wise all year, with 5 gigs in 5 different countries in the space of 6 days. So that would have left me very pressed for time to get a blog done for this Friday as planned. Second, I owe you all the reviews of 6 gigs since the last blog, and I didn't want to fall behind with those either.
It hasn't been the easiest of times for me recently, but I'll try my best to get you up to speed with everything I have been up to lately. As promised, I'll start off this blog with a midweek trip to Atlanta a couple of weeks ago…
Return to Atlanta, and a Road Trip to Tampa
The first three gigs of the week were all in cities I had not played in for well over a year. So when I touched down in Atlanta, I was determined to gather some momentum of playing in the city again after such a long gap.
I always associate my gigs in Atlanta with those of the Forum in Charlotte, because so many people live in either city and always make the effort to travel to my gigs in both, which helps contribute to a real family gathering. And when I showed up at Opera later that night, they gave me a very warm welcome.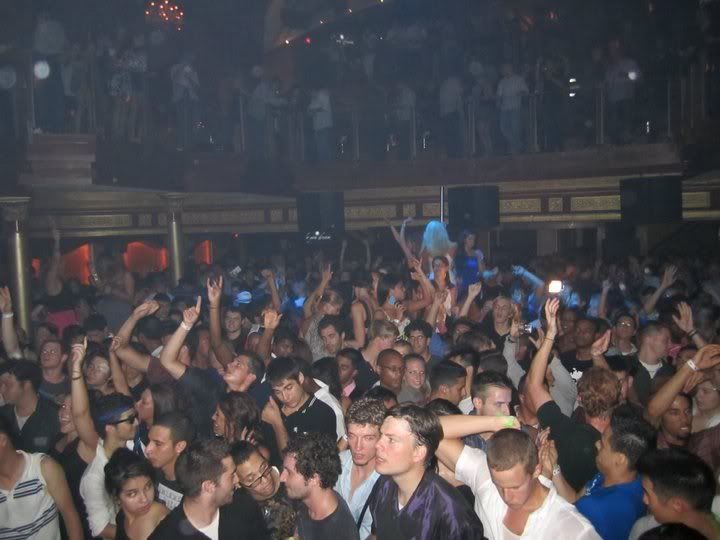 The layout of the club reminded me of Ruby Skye in San Francisco, where I had played only three days before. The booth was down at the level of the floor rather than up at the Mezzanine, but I preferred it this way because it meant that I could rock it out with the crowd. And the dancefloor was packed! I had so many people coming up to me before and after the set saying how happy they were for me to be back in their city. I hope that I can come back there soon, and we can build on what we had started on the Wednesday night. I'm looking forward to seeing many of you make the trip up to New York for the Electric Zoo festival in September.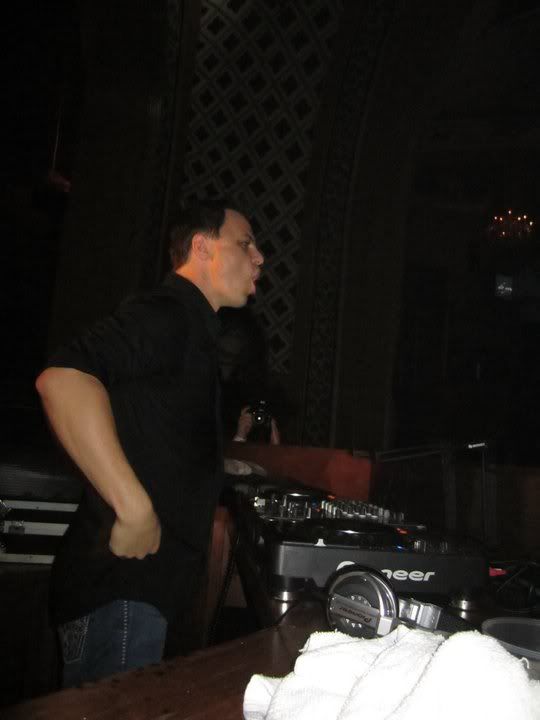 All Opera photos are courtesy of Amber McSpadden
Back home on Thursday afternoon and slept for a little bit, then got to work ahead of the weekend. I was staying in Florida on the Friday, so my office crew decided to organise a road trip up to the American version of St. Petersburg. An office crew that included one Angelique Bergere.
Three hours on the road then some time for food and chill. When I got to the venue in Tampa, I saw so many people had made the very same road trip as I had! So it felt like a homecoming gig for me, even though home was quite a bit away.
Angelique as you know is one of the breakout stars featured on the Do You Dream album. As well as starring on Lifted and Lightwave, she also leant her harmonic talents to the single where she first surfaced, the title track of the album itself.
If you have been to any of my gigs this year and if I have played the uplifting vocal mix of Do You Dream, you will know that I have Angelique's face appearing and singing in the visuals. So when I played it on Friday night, and when the visuals kicked in, I pointed up to the balcony, and signalled to the crowd where she really was. They gave the biggest cheer of the entire night! So that was a really fun moment shared between my Coldharbour crew and everyone in attendance.
The weekend was in full gear, and two huge nights lay ahead, as I said goodbye to my crew. They went south, and I was going north.
Vision, Chicago