Hey guys,
I hope that this finds you well. Finally decided that with me getting back into the swing of things and being back on the road, to get myself fully into gear and get to work on the first blog of 2011. It has been a big few weeks, between working on more Dakota material and with the announcement of the Prague '11 compilation, and the craziness of touring is about to start again.
We still have to recap some of the gigs in December, so I'm going to get you caught right up to the New Year's Eve weekend, as well as sharing some thoughts on the Prague compilation. So on my final day at home in Miami, let's get down to business.
Pure, Buffalo and Glow, Washington DC – December 17th-18th
The last weekend before Christmas, and the temperatures were dropping. I started looking at the weather forecast when packing, and there was a stark contrast – 72F in Miami, 20F in Buffalo. Yeah… I was kinda hoping that maybe we could just charter a flight for everyone in Buffalo to come down here instead!
I wrapped myself up in the hotel room for a few hours before getting ready, watching the Miami Heat game against the New York Knicks. Funnily enough, they were on the road in almost the same locations as I was for this weekend, with them playing in Washington DC the next night.
You might remember in one of the blogs I did over the summer about my fears of playing in Chicago, and how the city housing such a large Polish population helped me understand how to tailor my set better. Well sure enough, Buffalo has quite a few clubbers of Polish descent also, not that I realised it before stepping foot into the club!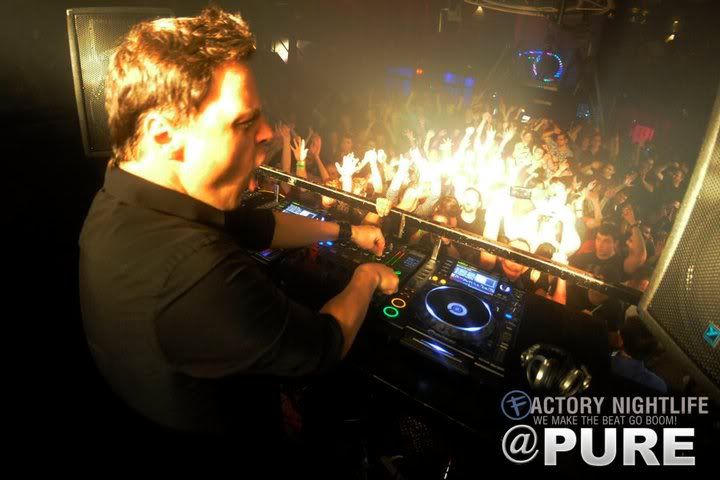 Musically the night went well, with a set similar to the highlights of the Space homecoming that you would have heard on Global DJ Broadcast back in December. There was a bit of a heart-stopping moment however during the night.
During the set, there was a fire performer on the left side of the stage. She spilled the kerosene she was using and the entire part of the stage went up in flames! The craziest part was, everyone thought it was part of the show and started cheering. I had no idea what to do really – do I just keep playing while all of that is going on? Then they came out in an attempt to put out the fire by using… bottles of water. I was thinking, oh my god, we're going to burn this entire place down by the end of the night, literally! Eventually they found a fire extinguisher to put it out, but it was one of the craziest things I've encountered during a gig for a very long time.
Pure photos courtesy of http://www.facebook.com/PureBuffalo
But the Polish community in Buffalo, along with the great people who travelled from New York and Toronto, made it a very fun night overall. And it set up Saturday night perfectly.
You've probably read me saying it countless times, but I love playing in Washington DC and I love playing for the guys at Glow. Pete and his crew are always so good to me and take care of me for absolutely everything when I'm there. This extended even further on the Saturday night, when thanks to Sharam, we managed to get tickets to see the Heat play the Washington Wizards.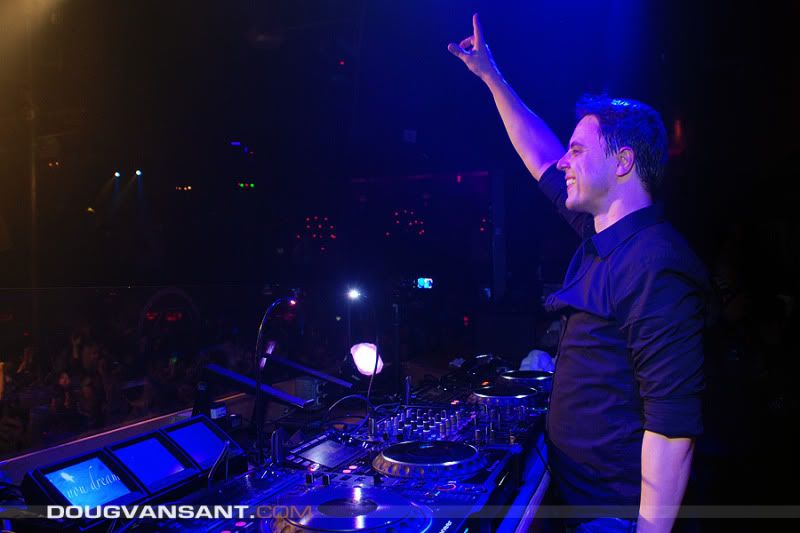 As for the gig itself, it was one I really enjoyed personally. Glow is one of those places where I know the fans are very well up to speed with their music, and when you get vibes like that, you know that you've earned their trust to roadtest things way before most other gigs. So I dropped a couple of sneaky Dakota plays in there along with a lot of the big Prague hitters. Dark Cloud in particular did the business very well again.
I know every time I play there, all the locals are asking, come on Markus, show the Glowheads some love on GDJB. Like Chicago, Washington DC is one of the US cities high on my priority list to feature on the Global DJ Broadcast World Tour map for the very first time in 2011. Chicago is locked in to be recorded at the end of February, for broadcast in March, and I hope that I can do Glow later in the year. As long as you guys make it a memorable one for the world to enjoy, then we'll get it going.
Glow photos courtesy of Doug van Sant. For a full gallery of the night, please Click Here
So big thanks to the Glow crew for their help and support throughout 2010 again, thanks to all the locals for a great turnout, and thanks to everyone who travelled from New York and elsewhere to enjoy the night. Between Glow in DC, Space in Miami, and events like Electric Zoo in New York, east coast clubbing has never been healthier in my opinion. Really hope the momentum continues this year.
It was time to head home for Christmas, defrost, and mix the Prague '11 compilation. After sorting out GDJB for that week, it was time to get off the grid for a couple of days and enjoy the festivities for a little bit.
Post-Christmas in Canada – December 26th-29th
My post-Christmas venture north of the border has almost become as traditional as Christmas itself over the past few years. An early start and I was off to the airport, and on the way to Edmonton via Toronto. Sadly, it was not as straightforward as I had hoped, and my battles with Air Canada began.
It started with the flight from Miami to Toronto being delayed 1.5 hours. That was a worry because I was afraid of there possibly not being another connecting flight being available, but thankfully I got booked onto one that was going later. A quick stop off in Toronto for some yummy soup, and on the plane to Edmonton… then they announced that they couldn't find the pilots. Where were they?
So I was facing another delay. The plane was cold, the doors were open and it was freezing outside. I just wanted to get to Edmonton and party with my buddies Cosmic Gate. The Edmonton Event Center was bouncing when I got there. Everyone was in a great mood after Christmas and wanted to party the night away. It was one of those nights where you wished you had a few extra hours to play with. So I encouraged everyone there to take the road trip to Calgary on the Wednesday for round 2.
I parted ways with Nic and Bossi for one night, with me heading off to play at Republic in Winnipeg. The previous night in Edmonton wore me out, so I took a nice nap on the plane and was ready to go when we landed. But Air Canada struck again. I guess nobody at Winnipeg airport knew that we were coming, so there was no gate for us to get off the plane and into the airport.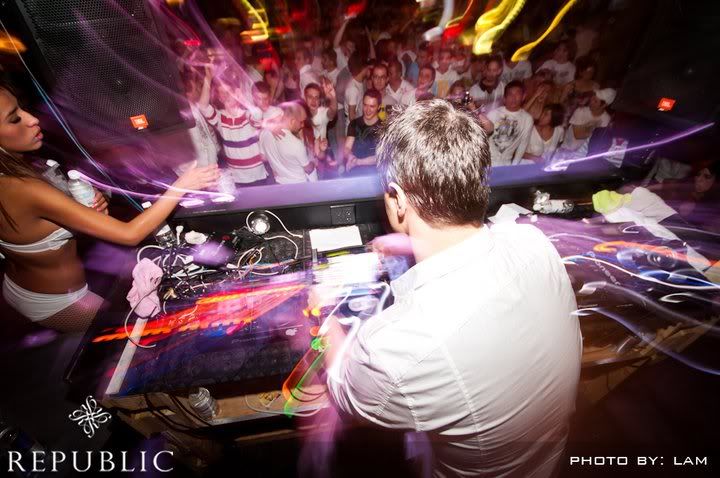 Republic photo courtesy of http://www.facebook.com/republicnightclub
Thankfully the gig was much more enjoyable, with them even letting me play an extra half hour at the end. It was so cold outside, so I was thankful for everyone who made the effort to come out. Onto Calgary I went, and a night off with Cosmic Gate. I started to scheme what sort of trouble we could get ourselves into.
We tried out a sushi place, and it did not agree with my stomach at all. I'm not sure if the vodka was helping or not. Back to the hotel with minimal damage at the end of the night, and my Wednesday started bright and early by spending most of the morning working on the Classics Showcase for GDJB. Lunch with Nic and Bossi went much better (thanks to Max Graham for the tip), and it was back to work on the show again afterwards. Hopefully you guys enjoyed the Showcase as much as I did making it – always nice to pause and remember the great tunes that define our era.
Showtime at Flames Central and the club was completely sold out, and it turned out to be an awesome night! Calgary really brought their energy and I think we all responded to it. Sadly, I had to part ways with the guys, but I wished them well for New Year's Eve in Montreal. They're busy at the moment with their Back 2 the Future Remixed album and they've done a great job putting it together. And of course as you know by now, they've remixed Away for my Do You Dream Remixed album that will be coming out later in the year.
New Year's Eve Part 1 – Together As One, Los Angeles
Just as the Classics Showcase was about to air, I was starting to make my way from Calgary to Los Angeles, to prepare for the biggest New Year's Eve to date. I had a quiet night on Thursday, recovering from the excursions in Canada, and started Friday with posting the traditional NYE Blog for you guys, followed by the usual trip to Mel's for breakfast.
Of course I got itchy fingers when I was out thinking about the sets later that night, and I got an idea for a big room reconstruction. A race against time started when I got back to the hotel, could I get it started and finished. I wonder which track I'm working on…
Last year my NYE activity was also in LA, closing out the main stage at Together As One. I was back there again, but on this occasion, in a much earlier portion of the night. This meant I had to be conscious of maintaining a good flow for the DJs following me afterwards. I only had 90 minutes to play with, so I had to do my very best to leave an impression with the SoCal faithful, even though it felt like a love them and leave them scenario.
Showtime at 8pm, and finishing at 9:30, with half an hour to get my butt to LAX and catch our plane to San Francisco. The blood was pumping! I got up on stage and got ready to launch with Future Cities, and the sea of people greeting me was incredible. So it was a real high-octane session for the time I was allowed to perform.
Perception in the Redlight District got a huge reaction. I think it must be the sirens that really sets people off when they hear that track. But one of the biggest reactions was when I dropped Mr. Pit's remix of 65.4Hz. I've been keeping it off the radio for a bit since I wanted it to be an exclusive for the live audiences, but I know you guys have been watching the videos constantly on YouTube. I gave the honor to Mr. Pit himself to debut it on the Global DJ Broadcast this week.
Together As One photos courtesy of http://www.facebook.com/TogetherAsOne
I'd worked up a really good sweat by the time the set was over, and I hated having to rush off and not spend as much time meeting the fans and hanging out as I would have wanted to. But I'm sure we'll have the opportunity to do some cool things in Los Angeles this year. It's without doubt one of the best cities and groups of people I have the pleasure of playing to anywhere in the world.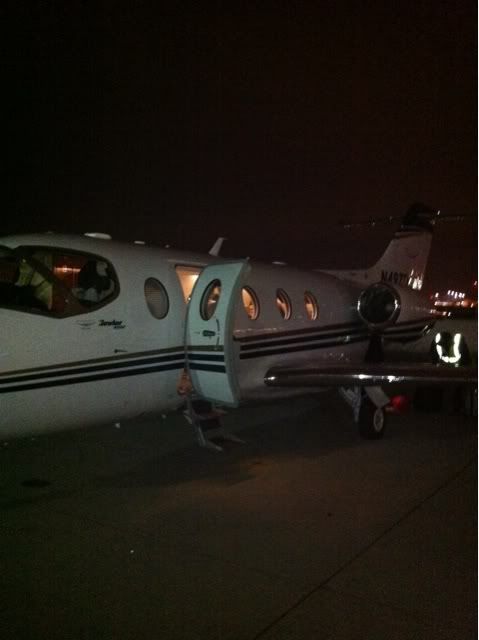 So it was off to LAX, and Schulz Airlines was in effect. Take me to San Francisco for the midnight ball!
New Year's Eve Part 2 – Ruby Skye, San Francisco
Made it to San Francisco with around half an hour to spare. Since this gig was going to be the World Tour recording, we had to plan ahead and get everything properly organised at Coldharbour HQ. Tim from the office had flown out from Miami on Friday morning directly to San Francisco, and brought the recording equipment with him, so he could get everything setup for me arriving at the club. I wanted to be there and capture the midnight moment for everyone to hear on the broadcast.
Midnight was bedlam. Confetti flying everywhere! I almost had to take a moment in my head to remind myself that I had to work, haha!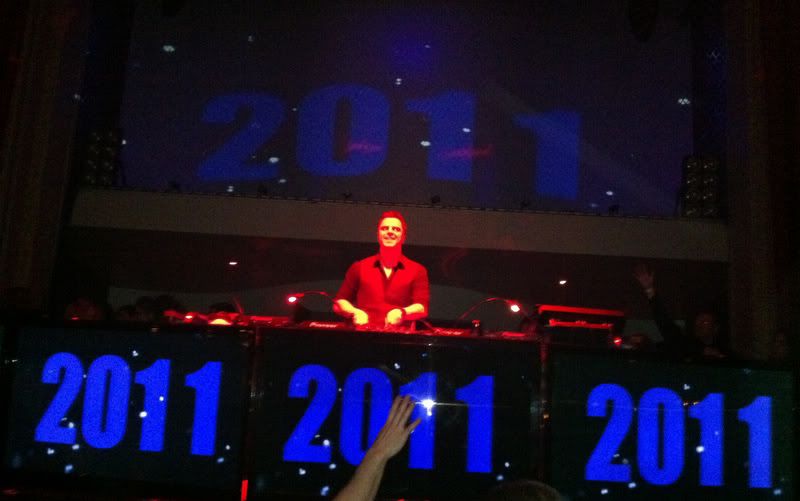 And like tradition, my first track of 2011 was my custom made intro mix of U2's New Year's Day. It's still such a powerful and motive track today, some 25 years after it was originally made. And off I went into the night – no restrictions on timeslots, so it was only right that we started 2011 right with a proper journey.
The vibe in Ruby Skye was incredible. It reminded me of the old Soundfactory days in the city. It wasn't easy to cut 2 hours out of the entire set; I'll be honest with you. But the crowd just responded to everything I pulled out. If they wanted a breather then I took the energy down a notch; when they were ready to go in full force again then I cranked it up. It was almost like I wanted to give them a peaktime set, but get dark and twisted and give them that afterhours-kind of vibe on top of it.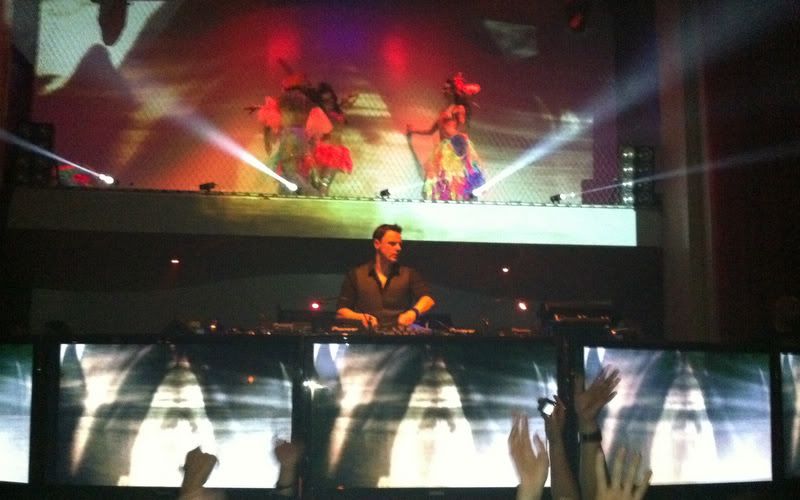 Ruby Skye photos courtesy of Garen Sinaii
I was originally only due to play 4 hours, but ended up playing for 5 and a half. My ears were ringing but I was happy. Very happy with the night. San Francisco came through and delivered another World Tour recording for the books. And massive thanks has to go to everyone in both LA and SF for making this boy's NYE the best he's ever had.
Breakfast at David's Deli for recovery food, and I had to get myself right for the trip up north to Vancouver for a return to Gossip. It was like carrying the vibe of New Year's Eve into New Year's Day, condensed into 3 hours. The week of gigs in Canada showed that the scene there is in a pretty healthy state in its own right. On the flight home, I decided to end my argument with Air Canada, but only because they had the bestest soup in the world in the business lounge.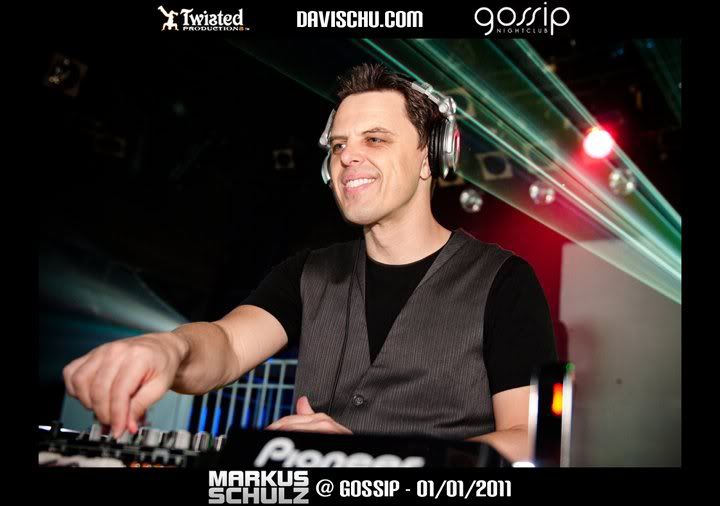 Gossip photo courtesy of Davis Chu. For a full gallery, please Click Here
Back to San Francisco for a couple of days to unwind and enjoy the Bay Area, and then I made my way back home to Miami to properly rest and recover. A much needed break from the grind on the road.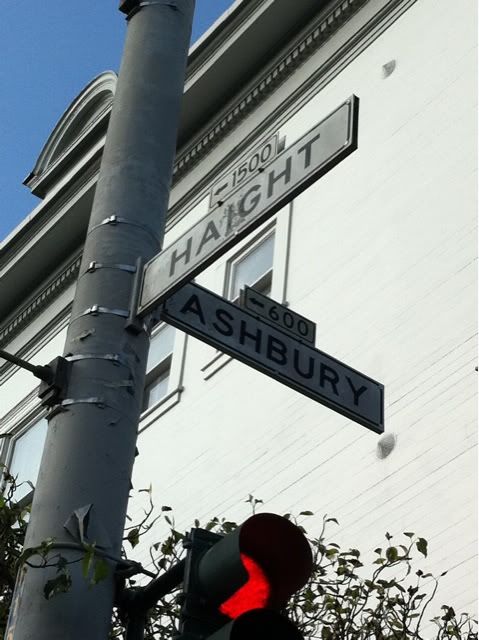 Presenting the Prague '11 Compilation
Today is the big day! Prague '11 has finally arrived.
I suppose that for many of you who have followed my career over the years, the choice of Prague to be part of my city series isn't much of a surprise. When you look at Transmission alone, it's probably the premier event for trance across all of Europe, now that Trance Energy seems to be no more. And since Transmission started I think back in 2005, I've pretty much been an unofficial resident for those events.
Thinking back, I would have started the groundwork for the compilation back in September. The Ibiza season was winding up, and it afforded me more time back at home in the office to contact the roster of producers. But getting tracks in specifically for a compilation is a much more complicated process than just signing tracks as normal for Coldharbour.
What I've always wanted to express through these compilations is that each mix on each CD is a journey, and a journey has to flow well with a starting point and a finishing point. Track 4 has to be able to flow easily into the end of track 3, whilst being able to flow easily out before bringing track 5 in and so on. So the first part of the process is getting the tracks in, and when you start putting the pieces of the puzzle together, sometimes they don't fit perfectly. So there are occasions there the tracks go back to the producers with some requested changes, in order to make their track fit in the mix.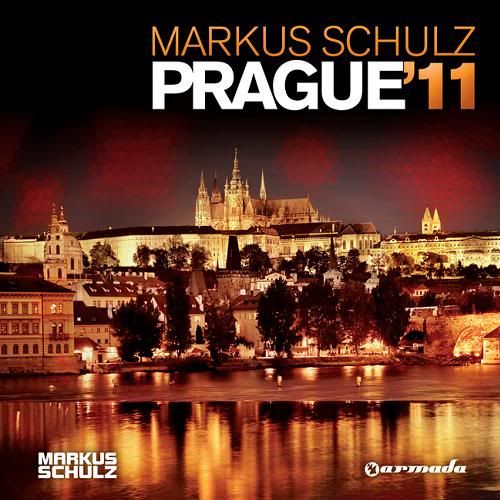 I'm incredibly fortunate to be able to rely on such an amazing bunch of producers at Coldharbour, who constantly amaze me with what they generate. I think a large part of the plaudits for the compilation should go to them, because at the end of the day, it is their productions that contribute to the overall story.
Of course I couldn't help myself but get the editing tools out and get a few big room reconstructions going. Probably the most significant one was the infamous ID track 2 from the Cape Town World Tour – Caress 2 Impress by Aerofoil. You guys probably have no idea how much of a panic I was in after finishing that track, because it was the last one I did before Lindsay the laptop decided to die on me when in Asia. I was very lucky to get it off the laptop in time. It's been one of my big weapons in the livesets over this past while and I think you guys have loved it too.
I'm actually going to listen to it on the plane on the way over to Birmingham tonight again, so I'll be one of the ones listening along with hopefully many of you today. Head to iTunes and pick it up, and I'll thank you all very much for the support of the compilation. You're not only doing it for me, but you're doing it for the artists too.
This Weekend and Next, with a Birthday in Between
This morning I said goodbye to Miami as I'm going to be on the road for the next month. Leaving here shortly for the airport and will be flying overnight to Birmingham in England, for Godskitchen's first big event of 2011. I certainly hope it's a bit warmer over there now compared to when I played in Leeds at the beginning of December, when it felt like England was going through some sort of ice age! The event should be a lot of fun though with a lot of great talent playing, so looking forward to catching up with the likes of John O'Callaghan.
After Godskitchen on Saturday, I'm heading to Berlin for a couple of days to catch up with my dad and brothers, since I haven't seen them for a little while. Then it's a trip to Amsterdam and Armada HQ for a couple of days, with lots of work in store.
Then Thursday should be fun. We've got the Global DJ Broadcast World Tour coming from the incredible Green Valley in Brazil, and nice to be able to present a broadcast on the same day that I celebrate my 18th birthday again. 🙂 So hopefully a quiet celebration with the Armada and David Lewis crew in Amsterdam, although no guarantees!
The birthday celebrations will continue next Friday, with a much overdue return to my residency for The Gallery at Ministry of Sound in London. The guys at The Gallery have organised a special and intimate meet & greet session, which will be open to the first 50 paying ticket holders who get into the club. So get yourself down to the club early if you want to take part in that. I'll be hanging out doing a few signings, and you'll be able to hear an exclusive club showcase of the album itself. Later in the night, I'll be taking to the decks for a three hour set. Cannot wait to get back in that booth again… it's been way too long.
And the fun will continue on Saturday, heading across the Irish Sea to play at the awesome Lush in Portrush. I'm really looking forward to this Lush gig more than any of them before, because the Coldharbour favorites and local guys Tucandeo will be performing warmup duties on the night. So I'll be there for a bit before I'm due to go on to give them some support. I'm really proud of how they are developing before all of our eyes right now.
I'll check in with you guys again in a couple of weeks' time, where all roads will be leading to Prague, via Budapest the night before. I'm feeling good to start this road trip now, was a bit nervous last weekend after having had two weeks off, but I've got my groove back again, and a lot of the Prague '11 material is fuel for the mind.
So we'll pick things up with the trip to South America in the next blog, and recap the UK trip along with the birthday shenanigans.
Thanks for reading again guys. Hope you all have a lovely weekend. I'll greatly appreciate you taking the time to purchase Prague '11 on iTunes. Let me know what you think of it and which tracks stood out for you personally, and I'll take some time out in Berlin to read all your feedback.
Alright guys, take care. See you on the other side of the Atlantic.
With love,
Markus