* Written on Thursday January 14th 2010 *
Hey everyone,
Hope that you are all doing well. Right now you find me somewhere over the Atlantic and on my way for a short tour of Israel, playing 4 gigs in 5 days there. Amazingly, this is the second instance within the past 6 weeks I have been on a flight where the man in a couple has been offered a free seat upgrade, and rather than do the honorable and gentlemanly thing by letting his wife / girlfriend have the luxury, he takes it himself! Come on guys!
But anyways, it has been a really hectic January already; so with us almost at the midpoint, it's time to get you all caught up on my past couple of weeks on the road and in the studios. And we begin when the year was still 2009.
In Memory of DarkAngel
When I signed off the last blog, I was in Los Angeles preparing for my final gig of 2009, and in terms of crowd attendance alone, most certainly the biggest. The months of anticipation were finally over, and the big day had arrived. New Year's Eve in Los Angeles; it's difficult to find anywhere more special for that midnight moment.
My day began early by getting up and posting the last blog for you guys, then settled in for some breakfast and tuned in to the year-end Global DJ Broadcast Classics Showcase. Thank you all so much for the great reactions to that set. I always have so much fun compiling that show every year. The show was also significant because of a tribute to a fallen tranceaddict.
Raul aka DarkAngel was one of the most popular members of the Tranceaddict Forums for many, many years – largely because of how passionate he was about the scene and because he put so much effort into writing reviews of the gigs he attended. And because he was from South Florida, he always supported me hugely as his "hometown boy".
I was greatly saddened to hear that he had passed away shortly before Christmas, and I really wanted to pay tribute and honor his memory for all the support he gave to me over the years. He was also a huge Rank 1 fan, and his favorite trance track of all time was Breathing (Airwave). As it happens, Breathing has been one of my favorite tracks of the decade just passed, and I even went as far as making a remix of the track for my livesets in the summer of 2008. The remix had never been publicly IDed in any of my tracklists until the Classic Showcase, but I felt that the time was right due to Raul's passing.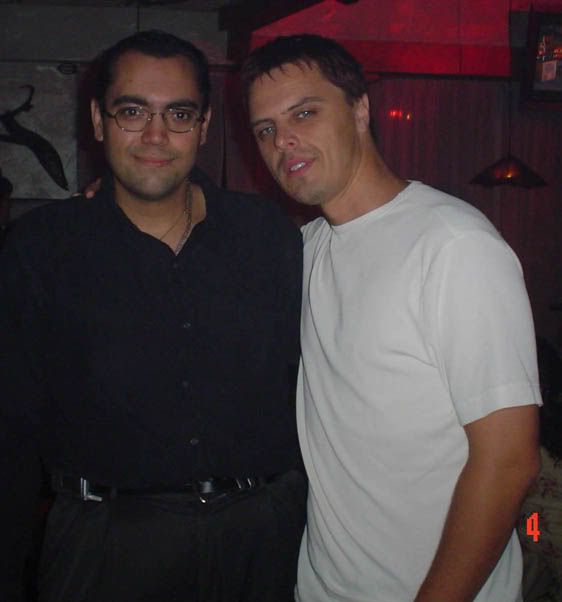 Rest in peace DA, you are a huge loss to the scene and you will be missed.
New Year's Eve 2010 – Together As One, Los Angeles
After the Classic Showcase was finished for another year, I headed down to the site of the LA Sports Arena for soundcheck and to set up the recording equipment for my set at the end of the night, since it was going to feature on the first GDJB World Tour episode of 2010.
After returning to the hotel for some rest and a shower to freshen up, I got myself mentally prepared for the night. When arriving backstage at the Together Arena, I had to take a moment to pause for breath, because seeing the sheer size of the crowd and hearing the amount of noise being generated was unbelievable.
When Midnight struck it was time for a very small glass of champagne, and celebrated the bringing in of the new year with a some of my closest friends, along with a few Coldharbour alumni, including Marcus Schossow, Nifra and LA's very own Mike Hovsepian. Following David Guetta, it was time for yours truly to close out the night at 2am, and you heard my performance from open to close in its entirely on last week's Global DJ Broadcast.
One of the beauties of the World Tour concept is that I have tried to convey the Markus Schulz sound in as many different spectrums as possible. You have the typical club sets; then we broke new ground with Global Gathering in St. Petersburg being the first festival set, and took it to even further heights with Together As One. For these massives in LA, there are no age restrictions, and that is something you have to be very conscious about when preparing your set, because the younger audience want and expect to hear you playing all the big hits.
For me, it was about achieving the right balance – keeping the thousands and thousands in attendance happy, who just wanted to party their butts off and ring in the new year in style, and also keeping the faithful GDJB listeners happy, those who tune in for the show every single week expecting to hear new stuff.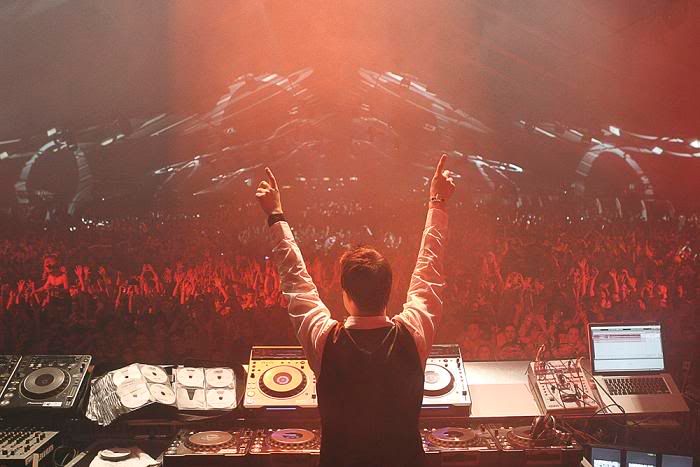 TAO photos courtesy of Alex Kapustin. For a full gallery of the night, please Click Here
Overall, that night was one of the greatest experiences I've encountered in many years. The only downside was that the two hours went by so damn quickly! The passion of the crowd towards me was genuinely moving, and I'd like to give a huge thanks to everyone on the night supporting my set and the World Tour recording. You guys did the city of Los Angeles very proud indeed.
After a very short rest, I headed over to Hollywood Boulevard to do some touristy stuff. The geek in me sought out the star of Leonard Nimoy (aka Spock from the old Star Trek movies). But time was short, and I was on the Red Eye to Miami for a quick change of clothes and on to South America.
South American Tour – Colombia, Uruguay and Argentina
It's summertime down in South America, which means that the clubbers are even more passionate than they usually are. Finally however, after last year's cancellation last minute, I had the chance to play in the Colombian city of Cartagena.
I was really tired because of the flights to take me from LA to Miami and then down to Colombia, and my body clock didn't know what time zone to settle into. But if there's a remedy for tiredness, you can't beat two insane gigs in Cartagena along with some fine Colombian coffee to find yourself bouncing off the walls with energy again.
The highlight for me was playing an outdoor party at the Chiringuito Beach Club. The location was absolutely incredible; really, really amazing. So many great party people dancing and cheering in the sand. The afterparty is a bit of a fog, but I'm pretty sure I had a great time there as well! You guys got a glimpse of what Colombian clubbing is like when we did the World Tour broadcast from Medellin. I'd totally recommend visiting the country if you wanted to try a new clubbing experience.
I travelled on to Punta del Este in Uruguay via Buenos Aires for another epic night at Crobar. The organisation has been really good to me this past while, inviting me to play at their nights outside of their Buenos Aires home. There are fewer things I love more than playing Sunrise sets. Doesn't matter if it is Ibiza or my old Space residency in Miami, or Mykonos in Greece, every single one of these nights are special. I can't wait to go back to Punta.
Back to Buenos Aires for a few days and decided to treat myself to some beautiful Argentinean steak. Unfortunately, my stomach didn't agree with my mouth that it was so beautiful. I think it was a good thing that I was on my own; otherwise you really would have seen and heard a very cranky Markus.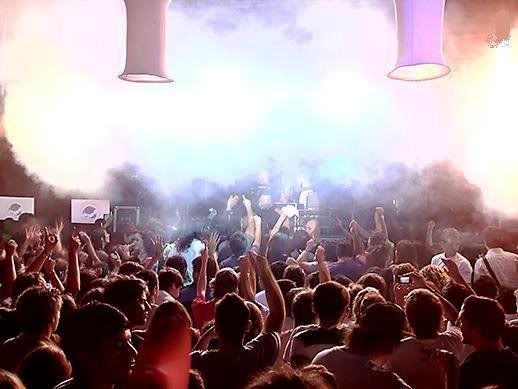 In Cordoba, Argentina. Photo courtesy of Martin Matias Campillay
The final two gigs of the week were at Cordoba and Mar del Plata. The night at Cordoba was insane – playing outdoors again, but this time on top of a mountain, wow!! Mar del Plata was brilliant too, because there were a lot of people who drove up from Buenos Aires for the gig.
The South American scene is really buzzing right now, so that is why I've decided to represent it once again on the GDJB World Tour series. So at the end of this month, I'll be recording my gig from the Sirena nightclub in Sao Paulo.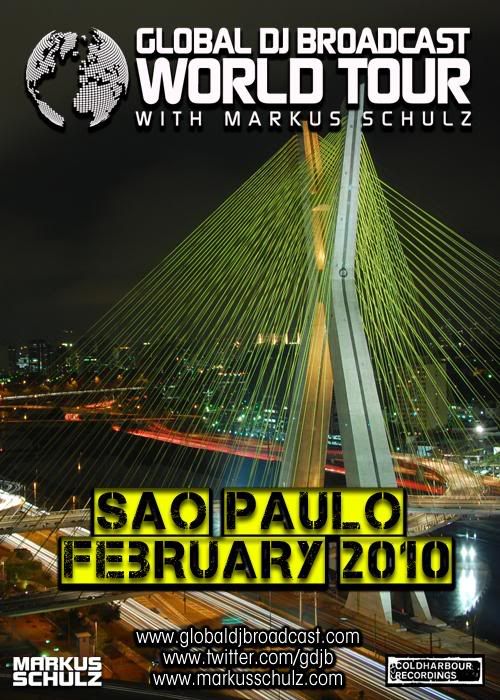 Brazil, I hope you are ready and show the world what South American clubbing is all about.
Schulz Sportscenter – The Road to the Superbowl
The only disappointment to my weekend is that I couldn't watch my beloved Arizona Cardinals taking on the Green Bay Packers, as the NFL Playoffs started for another year. I was stuck in the airport on the way home from Buenos Aires to Miami, and I was being kept up to date with the score by a few thoughtful friends texting me. And if you guys got to see the game for yourselves, you can probably guess that being on a plane getting messages about a touchdown being scored every 10 minutes was even more agonizing than watching the game itself!
But from seeing highlights of the game when I got back home in Miami, I missed probably one of the best football games there have been in many years. Just a straight shootout that really could have gone either way, but thankfully my Cards prevailed in overtime.
As a Cards fan, you sometimes have to pinch yourself at how well the team has done in the past two seasons. We were the perennial losers, the laughing stock of the league, but now I feel that we've earned our place at the playoff table. It's going to be a real tight one again this weekend against the New Orleans Saints, and I hope that they can come through it again.
And this is where I'm going to be relying on you guys for lots of favors, because I'm going to be playing in Haifa as the game is going on this Saturday! So keep tweeting me with the updates if you can. Hopefully I can find somewhere that's showing ESPN America in Israel so I can catch at least highlights later on.
In the Studios – Mixing the Las Vegas '10 compilation
The entire focus in the Coldharbour studios this week shifted from the artist album to mixing the next chapter of my city compilation series, Las Vegas '10.
I've had a really special relationship with Sin City over the past 12 months in particular. It really is the city where anything can happen, and in clubbing terms, I guess the best way to describe it is to call it the North American equivalent of Ibiza – with the difference that the clubs are open and buzzing all year long.
There is this vibe in Vegas that anything is possible. For example, the cab driver can hit the million dollar jackpot and tomorrow be living like a king. I wanted to bring the "bling bling" feeling, the over the top vibe that I feel every time I go to my compilation.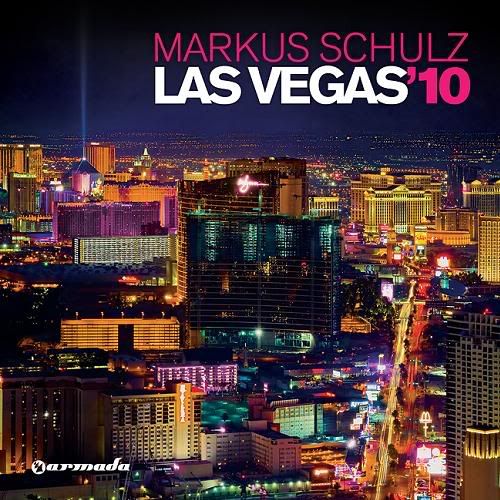 There is a nice mix of the big tracks that have featured on Global DJ Broadcast and my livesets recently, with plenty of brand new and exclusive tracks from both established Coldharbour names, and some new talents also.
I won't go into too much detail about the compilation just yet, but keep your eyes peeled on all the MS news and networking portals early next week, where you can expect to see the album details and tracklist.
Alright I'll give you a clue on one track that's on it – you guys voted it as your most recent GDJB Global Selection winner. But that's all for now!
On the Road Again
I'm back on the road for the next two weeks, starting in Israel as soon as I get off this flight in Jerusalem and ending in Tel Aviv on Monday. Then I'm heading to my place in Berlin for a couple of days to work on some more tracks for the album as well as GDJB, and then the following weekend my residency with The Gallery at Ministry of Sound kicks off for 2010 with a 3 hour set, and I really can't wait for it. Then it'll be a short trip across the Irish Sea for another great night at the amazing Lush nightclub in Portrush.
So this is where I'll wrap things up for now and I'll try to get some shuteye before I land in Israel. I'll check in with you guys again in a couple of weeks to reflect on the next batch of gigs, and go into detail on the Las Vegas compilation. You can of course keep up to date with me every day by following me on Twitter.
Until then, take care and have a great weekend. And go Cards!
Markus