Hey guys,
Greetings to you all from La Isla Blanca! Hope that your week is going well so far and you all had a nice weekend. A crazy one for yours truly which took me to Africa and followed up with three gigs in the space of 24 hours, which included delays, mud and handcuffs. I'm a good boy really!
But as many of you will know, a lot of my attention over the past few weeks has been geared towards my biggest night on the island this summer, where tonight I undertake the task of playing the main room at the world famous Amnesia from the opening beat to the last.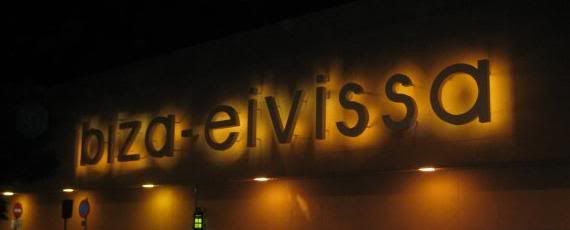 Ibiza Airport at Night. Photo courtesy of Ciara Brennan.
I'm not going to do the usual gig recap in this blog, but I promise to get you caught up with everything from Nature One onwards next week. Instead, consider this as a little "Postcard from Ibiza" type of blog, with all the focus geared towards what takes place later on tonight.
The Long and Winding Road to Ibiza
With the craziness of last week's tour schedule, I was running on empty a lot of the time. And when you've got a burst of gigs bundled closely together, the one thing you dread is flight delays. And unfortunately, that's exactly what happened on Friday in Tunisia. It's a real hassle because you try to plan your day and your sleeping period according to your itinerary, and I'm not really one to get some shuteye in the middle of an airport. I suppose on the one hand, I was lucky to be playing so late in Barcelona and could afford a 3 hour delay. Not great, but definitely could have been a lot worse. So with Ibiza in mind, it was time to pull out the laptop and start working on some big room recons! Can you guess which track I am working on?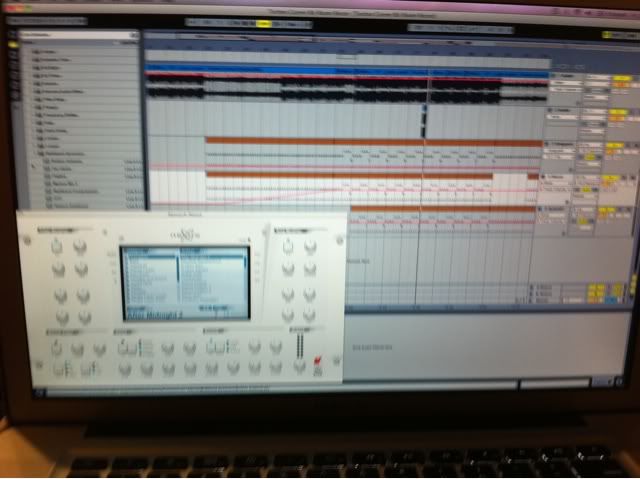 You'll be hearing it tonight if you make it to Amnesia!
When I finished the gig at The Arches in Glasgow, I was completely dead on my feet. But I have to say that I'm very thankful to everyone who gave such outstanding support at all the events, because your enthusiasm and smiles always gave me the second wind I needed to perform at my best. Although I'll admit, I was never so glad to get into bed as I was on Saturday night!
So on Sunday I made my way to Ibiza, just to give myself a couple of days to recharge the batteries and soak up the atmosphere of the island, to really become encapsulated by the vibe and how to properly prepare for tonight. There was a beautiful moment on Sunday night down at Ibiza Harbour, where they put on a fireworks display synchronised to the music of famous composer Luciano Pavarotti. I wish I had captured a picture of it for you guys, truly breathtaking.
Monday was a day of rest and recovery, and one I wished could have lasted much longer! I guess it is one of the true beauties about this island – not only do you have some of the best clubs anywhere on the planet and the best DJs playing to thousands of clubbers who unite from all parts of the world, but you also have the opportunity to properly unwind and take in the surrounding sights. I wouldn't mind coming here on a vacation for a while, even if all the clubs were shut.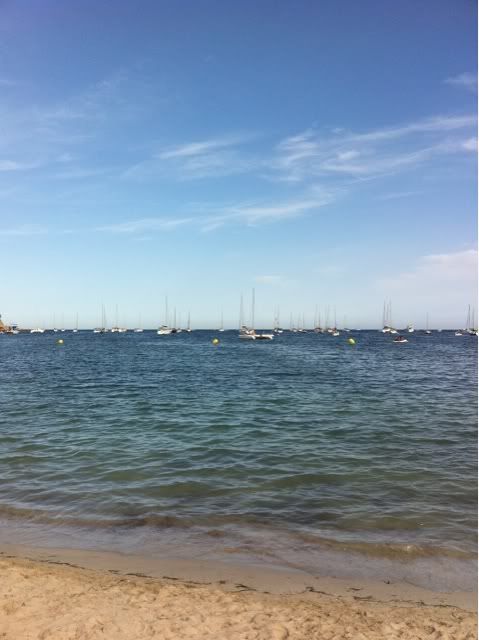 The Ibiza Harbour (pictured above) is one of those places where you can just let your thoughts drift away.
Most of the day was spent hanging out with some family, friends and management from Armada. We all had fun sharing stories of the summer so far and looking ahead to the rest of the season. And we rounded off the evening with a lovely dinner at the best place you could eat on the island. A really vibrant atmosphere and lots of good times. If you're planning a trip to come either this summer or next, I'd definitely recommend you check this place out.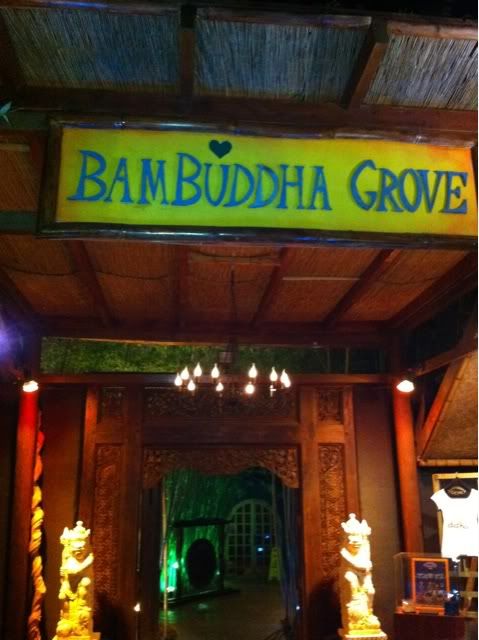 Now you'd think after chilling for most of the day and filling up on a big dinner, the logical thing for Markus would be to grab an early night and start afresh the next day. But as usual, I got itchy feet and turned on the laptop when I got in, and started doing some preparation work. Just one sleep to go….
Preparing for the Ibiza Solo Set at Amnesia
And today, the day of the big balearic dance has arrived! I had a nice lie-in and went for some breakfast at lunchtime, and now I'm going to spend the rest of the afternoon and early evening making edits and burning CDs for tonight. Most of this blog has been written in between sliding CDs in and out of the Macbook.
Amnesia is a very special club with so much history and heritage, and I'm very proud to be able to call myself a resident here. When you stand in that booth, you think about the names who have graced the decks thoughout the years, whether it's our own Armada nights that have grown year on year and are now among the busiest on the island, to Cream's long-standing fixture in the club, and the legendary Cocoon nights with Sven Vath.
When you do step into that booth and feel the electricity running through you and everyone in the club, your mind starts to daydream a little bit… what would it be like to play for a night from open to close. And last year, I got my wish for the very first time.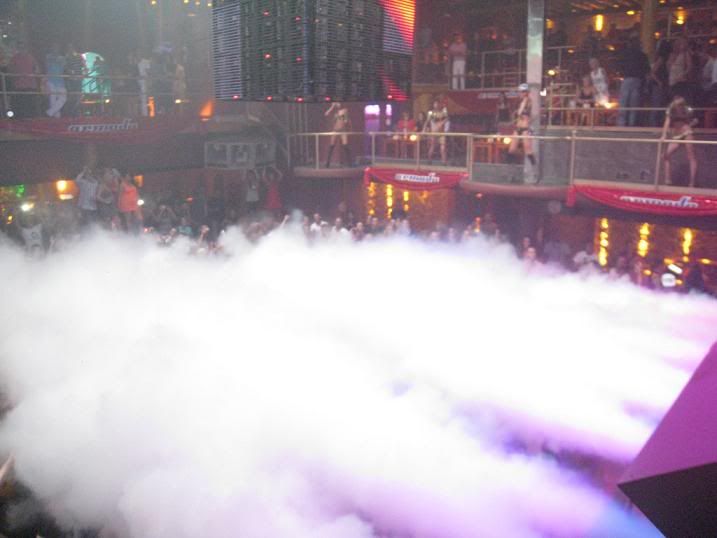 The task of preparing yourself physically and mentally for a long set is a tough challenge, I'll admit. It's a very unique situation – you are in complete control of the musical direction for the night. You are effectively the opener, the headliner and the closer all rolled into one; and you have to have a clear understanding of the journey you want to take these people on. It's a test of patience really – keep the mood low for the first hour or two as the people are coming into the club, getting their drinks and settling in for the rest of the night.
If I were to take you back to the last 7 hour set I did, for my residency with The Gallery at Ministry of Sound in London a couple of months ago, the GDJB World Tour portion of the set was pretty much the first 2-2.5 hours of the night. But that was a little different, because people had been coming into the club early and were waiting to enter the box. But tonight I will have to be more patient.
You will have a fair idea of how I prepare from the solo set recorded at Amnesia last year. The comments and emails I received from that broadcast were so kind and reassuring, and it gave me the belief that I can do these solo sets on a more regular basis.
For me personally, I hope tonight is a celebration for all the Coldharbour citizens around the world. I'm really looking forward to getting there and seeing all the familiar faces from all the different gigs around the world throughout the year. Much like Coldharbour Day was your day a few weeks ago, tonight's set at Amnesia will very much have the same dedication. You can expect plenty of debuts, new mashups, new big room reconstructions, those IDs that you guys love, and a nice spread of Ibiza classics from yesteryear thrown in for good measure.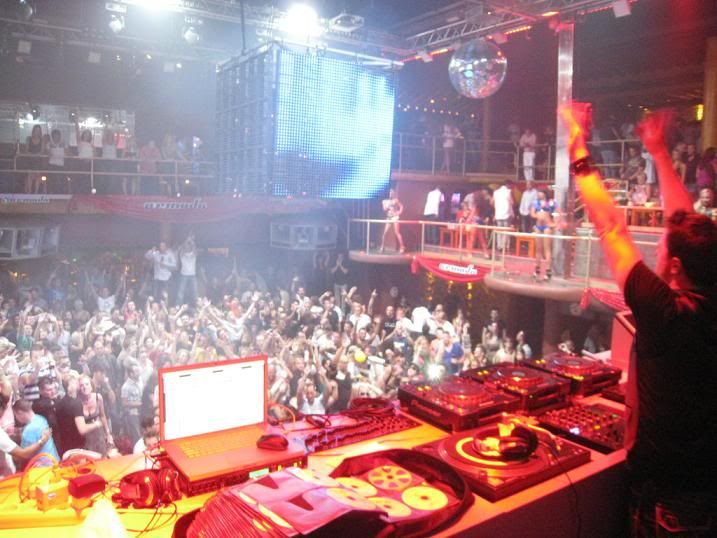 Performing the solo set at Amnesia, September 2009. All photos courtesy of Michelle Garrity.
Alright guys, it's time to sign off and bid you farewell for now. The preparation continues and then I'll have my traditional disco nap ahead of our marathon session tonight. For all of you coming tonight, I cannot wait to see you and have fun together. And for the rest of you around the world, I really wish you were all here!!!
After tonight, I'm off to Colombia for three dates this weekend, and I'll get you caught up with everything in a bumper edition of the blog next week.
It's time for Do You Dream to take over Amnesia. And tonight, Ibiza is the home of Coldharbour.
Wish me luck!!!
With love,
Markus