What's up guys, hope you all had a very happy Easter.
Good morning to you from beautiful Las Vegas. Here on a little bit of business this week in between some incredible gigs in the schedule. It has been a few weeks since I have had the time to check in with everyone, with Winter Music Conference in the books for another year and the dust barely settled on Trance Energy and Bal en Blanc.
So it's time to reflect and let you know on everything I have been up to in the past few weeks, including an impromptu title defence to my fussball crown.
WMC Tuesday – Bienvenido a Miami, Dream
My final weekend before conference began early with a trip to Madrid for the Klubbers Festival. I played the closing set that took me up all the way to 7am. The vibe was awesome! Reminded me so much of Ibiza, and instantly made me look forward to the summer season beginning in a few months. An overnight stay in Milan on Friday, and Saturday was the trip to Africa for another off the hook night in Hammamet. Always a pleasure playing there.
However, being in Africa playing all night on a Saturday night, with Winter Music Conference in Miami beginning on the Tuesday, meant a hectic day of travelling on the Sunday. First flight was to Frankfurt, then on to Newark, and finally home to Miami. A full day in the studio on Monday, and come Tuesday night, it was time for Bienvenido a Miami at Dream.
I was delighted to have the opportunity to open Winter Music Conference week this year again. It was a homecoming for me; the first chance for me to play to my Miami peeps since last year's Conference. It was also so nice to see lots of people from all over the US and beyond who came down that little bit earlier to be part of this night.
Set time began at midnight. Toronto's Glenn Morrison did a great job setting the mood for the night. And then it was time for yours truly to take over with a 4 hour set. The first 90 minutes you heard on last week's GDJB World Tour episode. When the opening pads of the Dark Heart Waiting intro mix filtered through the speakers, I looked out and saw so many happy faces. This is what Conference is all about; a celebration for the fans.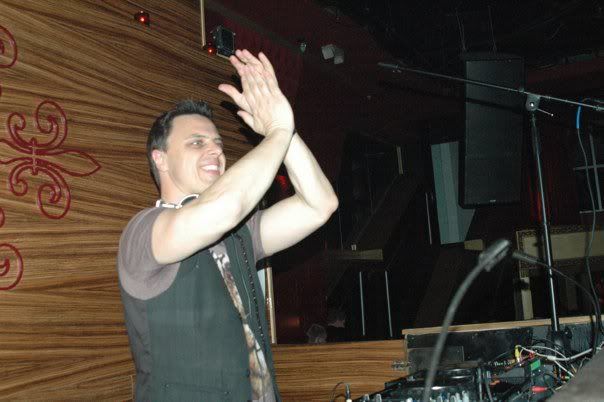 Photo courtesy of Teddy Rivera
What was also fun was seeing a number of DJs and producers show up for the night, even though they weren't working. There was a cool moment when I played Sander van Doorn's Bastillon, not long after he had entered the club! Before I knew it though, it had reached 4am and my work for the night was done, and the crowd had worn me out. I spent some time meeting the fans and catching up with some familiar faces, but soon after I was heading back to my hotel in South Beach for the night for a few short hours of sleep.
Thanks to everyone involved behind the scenes with the opening party. Everyone did a great job and I was delighted to be part of the opening proceedings at conference. And of course, a big thanks to the Miami crowd for welcoming back their hometown boy!
WMC Wednesday – BPM Remix Panel, Sirius XM Party, Meetings
An early start on Wednesday morning began with a bit of breakfast and then a visit to the BPM Remix Panel, where I sat alongside Roger Sanchez and Kaskade offering some industry advice. Then it was a quick drive to the Gansevoort Hotel where the Sirius XM crew were hosting their annual kickoff party for WMC. I played a nice and short 45 minute set that included some of the big Coldharbour hits of the year so far, and then had an interview with Liquid Todd.
When the Sirius XM party was over, the tiredness was starting to take over. But I had to keep my business hat on and tend to some important meetings that are a necessary part of Conference every year. I didn't want to leave South Beach, but I had to make a dash home for a late night session in the Coldharbour studio to record the WMC edition of Global DJ Broadcast. Judging by what was written on the forums, you guys seemed to enjoy that episode a lot!
IDMAs – Congratulations to the Winners
I'd like to offer my congratulations to Armin and all the Armada crew for their achievement in picking up 6 International Dance Music Awards this year. A special mention in particular goes to Australia's tyDi, who picked up the award for Best Breakthrough Act.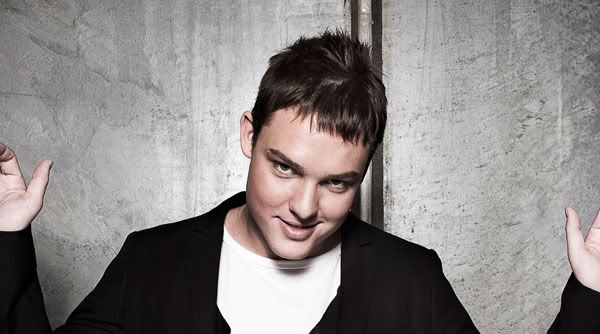 When I discovered that he had won, I was so delighted for him. It makes me feel very proud that we at Coldharbour have contributed to his development over the years. I remember reviewing all the demos that were coming in for my Amsterdam '08 compilation, and his track "Meet Me in Kyoto" stood out for the vibe it was generating. And who could forget his amazing effort with "Russia", with that big, throbbing bassline that I hammered in my sets for months and months a couple of summers ago.
One of the big tracks we have coming out on Coldharbour this summer is the collaboration between Beat Service, Tucandeo and vocalist Manon Polare, "Waiting for the Sun", with the original of course taken from Las Vegas '10. tyDi also featured on that compilation with his great remix of "Maaybe", and if you have been listening to Global DJ Broadcast in recent weeks, you will know that he has worked his magic again on Waiting for the Sun. When he sent through the remix, I called him up right away and told him how great a job he did.
At only 22 years of age, his star will no doubt continue to shine into the future.
WMC Friday – Spin Showcase at Nocturnal
Friday evening began with Armin jetting in and an overdue dinner together to catch up. Like yours truly, Armin is also working on his next artist album for release this year, and he brought along a few demos to let me hear how they were progressing. Our schedules take each other all over the place and on most occasions we are at the opposite side of the planet, so it's always nice to have that catchup time where you aren't in a club environment.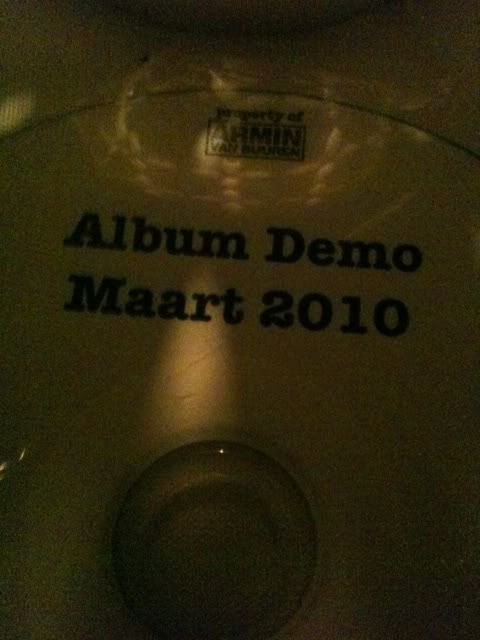 The third gig of Conference week took me to Nocturnal for the Spin Showcase. This was another fun party to play. I saw some of the hardcore faces that were there for Dream on Tuesday, joined by even more fans who had come down for the weekend. A shorter set but definitely a good way to get into the groove and prepare for the biggest set of the entire week; at the annual Ultra Music Festival.
WMC Saturday – Ultra Music Festival, Bicentennial Park
A little winding down session began on Saturday morning in South Beach, allowing myself a little bit of recovery time by taking in some sun and looking up that the beautiful cloudless sky. I'm sure you know the feeling, sometimes you wish you could have a day like this where you didn't have to do anything at all.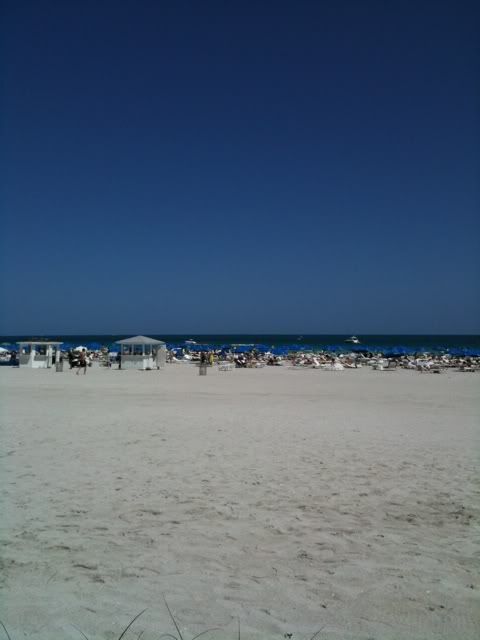 I left a little early to get down to the Ultra Music Festival because the traffic around Bicentennial Park was insane. The final gig of the week, and on one of the biggest stages of the year. It would be a different set from any I had played all week, and the biggest audience since performing at Together as One in Los Angeles on New Year's Eve.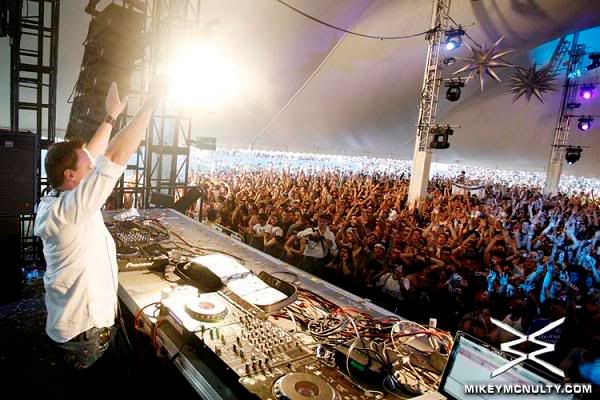 I took over from Gareth Emery at 7pm for a 1 hour set. I wanted to give you guys a little flavor to compare the intimacy of the opening night of Dream compared to the al fresco elements of the Ultra festival, so I cut the final 30 minutes of my set to include in the World Tour broadcast. As I'm sure you will see by the pictures, the crowd was rocking.
And 60 short minutes later, it was all over. The end of Winter Music Conference for another year. A week fuelled by adrenaline, a good week on the business front, and most importantly of all, a great week with the fans. I headed out on Saturday night to let my hair down a bit, and got to hang out with a few DJs on Sunday before they headed home.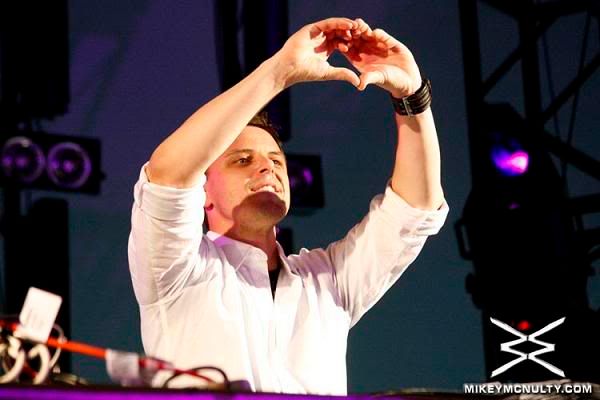 Ultra Music Festival photos courtesy of Mikey McNulty
It's so pleasing to see how many parties were taking place throughout Conference week and how many people were attending, which shows that our scene is still as vibrant as ever. I'm already looking forward to seeing what next year brings.
Trance Energy at Jaarbeurs, Utrecht – Saturday April 3rd 2010
With Winter Music Conference done and dusted for another year, my attention turned very swiftly to preparing for the next two weekends. And what a trifecta of events to be part of!
First up was what I would personally regard as the Superbowl of trance events – the annual Trance Energy extravaganza. Playing at an event which boasts a calibre like TE does is such a huge honor for me personally. My first experience was back in 2006, and I tell you guys, it was the most nervous I ever felt before a set in my life. The anticipation and expectancy levels are huge, and it's always a challenge to deliver.

The wonderful thing about Trance Energy is that not only is it the opportunity to play new and exclusive tunes, but also presents a stage for us to celebrate the finest moments in trance throughout the years. I kept a conscious mind when preparing my TE set in particular; to weave in one of those special classics in between the new tunes. And I will explain the reason why I chose that one classic in particular.
I had a good warmup session on the Wednesday in Guatemala. It was a great audience to test out the Trance Energy type-tunes. Playing at event such as Trance Energy involves you taking such great care when preparing your set. There are only certain tunes that work in that kind of environment. The key element of course is in the name of the event itself – energy! And with a short set, you have to make your impact very early on and keep that momentum at a high level.
Now, I swear that I never ate any of those cookies when I landed in Amsterdam, but I had a crazy dream about showing up to TE in front of an audience of only 25 people, and not a mixer or CDJ on stage in sight What the heck was I going to do there…. Maybe sing Nothing at All or Dark Heart Waiting for them? Haha.
I arrived at Jaarbeurs just as Nic Chagall was starting, and wanted to sample the atmosphere a little bit. I have to admit that I did feel a bit nervous. This was a big occasion, being back at the big dance for the first time in a few years, and I wanted to produce a set that people would remember.
Just after midnight and when BT wrapped up, it was showtime, and time to debut Jochen Miller's great remix of Dark Heart Waiting to the world. I was pleased with the reaction it got. Phynn's incredible remix of Opera of Northern Ocean blew the roof off, and my little bootleg of Loneliness brought smiles to plenty of faces. I found my rhythm and was loving every moment!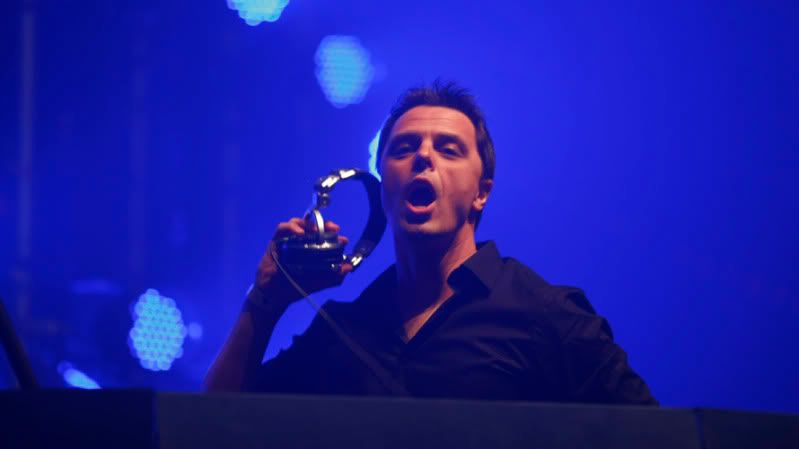 As I was coming towards the end of the set, I knew that the big classic moment had arrived. And despite already paying tribute in the year-end classics showcase on New Year's Eve, it was time to properly honor a fallen Coldharbour citizen.
If you read the blogs at the beginning of the year, you will know that TA member DarkAngel sadly passed away before Christmas. This guy absolutely lived for Trance Energy every single year. He was the orchestrator for arranging all the forum meetups that enabled so many tranceaddicts from around the world to unite and form friendships. I remember him wishing me luck before my first Trance Energy appearance, and he talked about how proud everyone in Miami was about what I was doing.
And as you know, his favorite track was Rank 1's Breathing – a track that I hold dear to my heart also, and one that I play on special occasions in my livesets. When I brought in my remix of Breathing, and looked out at that sea of hands in the air, I could feel DA there with me. He was there on stage, saluting the crowd. This was his moment, a moment that gave me goosebumps and one that I will never forget.
Trance Energy photos courtesy of ID-T / TranceEnergy.nl
What I didn't realise until after I had finished was that I was told by the security and promoters that when I began my set, the arena became so full that they couldn't let any more people in. That was a very humbling feeling. All of this added up made it my most memorable Trance Energy experience yet.
Bal en Blanc, Montreal – Sunday April 4th (Technically Monday Morning!)
I wasn't able to get too much rest when Trance Energy was over, because I was straight on a plane heading back across the Atlantic to one of my favorite cities in the world to play, Montreal. Easter Sunday in Montreal means only one thing – the incredible Bal en Blanc.
Last year's event was very special for me. Not only was it my first appearance playing at the event, but I was also given the task of remixing the event theme, Dressed in White – a track which became one of the biggest GDJB World Tour anthems in 2009.
The passion and connection I have with the Montreal fans is very unique. They live for all night clubbing, and that is why Bal en Blanc runs until noon the next day. My set wouldn't actually begin until 7am Eastern on the Monday morning, so I had to almost keep myself ticking over on the European time zone from Saturday.
Got checked in, had dinner and a sleep. Then I woke up at around 4am and started getting ready. The event was being broadcasted live on Afterhours FM, so I was able to listen to the first half of Ferry's set on the laptop and get an idea of what the atmosphere was like. I was going to have to draw on all my experience of playing in Montreal in the past – between Stereo, Red Lite and last year's BEB, in order to create the right mood for my set.
I knew that I had to generate an almost afterhours-like vibe for the set, but only in a massive arena full of 15,000 people. A very unique situation! The one thing I have learned over the years however is that the Montreal faithful love everything chuggy – they love their dark and moody basslines with a little bit of hard tech thrown in for good measure.
Just before 5:30am and I was ready for the occasion, and of course, Dressed in White. As I arrived inside the Palais des Congres, I saw a familiar friend from last year – the Godskitchen Boombox. I was just praying that it wasn't going to be a high stage!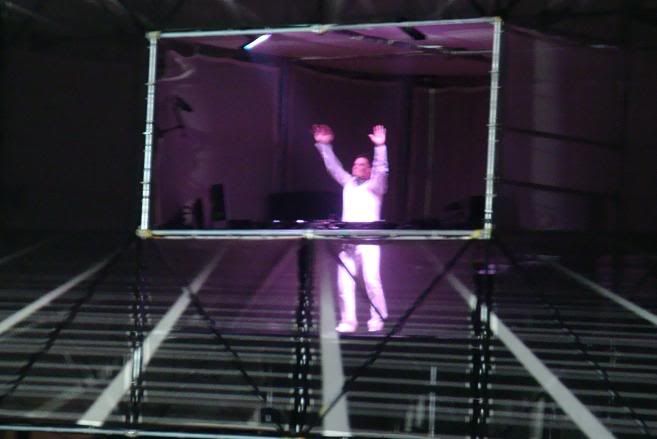 Many of you will have heard the set live or had the chance to listen to it throughout the week, and I have to say that it was one of the best gigs I have had for a very long time. Everything that I had planned and prepared was getting a response. I hadn't played Dressed in White for a little while, but I dusted it off and gave it a spin in the early phase of the set. As the morning went on though, I really was able to take the crowd down the rabbit hole. There were tracks in my set that would get reactions in Montreal and you wouldn't get those reactions in any other city in the world.
I'm so grateful to all of the Coldharbour Montreal peeps that stayed with me and enjoyed the journey until 10am. It was a pressure cooker, because I knew that with the time I was playing, if you lost the crowd at any time, they were going home and going to bed. Good friend Sied van Riel came on straight after and let rip on the hardcore for the final 2 hours.
Bal en Blanc photos courtesy of Dave Nadz at Afterhours FM
I sincerely hope that I don't have to wait too long for my next Bal en Blanc experience.
Thank You
I want to take this opportunity to thank each and every person who came out to support me over the past two weeks – throughout Winter Music Conference, and for Trance Energy and Bal en Blanc last week. I felt very proud and privileged to see so many familiar faces from all around the world at all of the events, all those people who support me by going to the clubs showed up to support at these marquee stages.
This was a high intensity two weeks, and I am so grateful to be reminded of the amazing fans who follow me and believe in my vision of trance. And, the big events aren't quite finished just yet…
A State Of Trance 450 – Wroclaw, Poland
Immediately following Bal en Blanc in Montreal, I was on the plane again to Las Vegas for a few days. What was I doing in Las Vegas with no gig to play? I'll go into more details about that in the next blog.
As soon as I sign off, I am heading across the Atlantic yet again, returning to Centennial Hall in Wroclaw, home to one of the most popular GDJB World Tour Broadcasts of last year, to participate in the final night of the A State Of Trance 450 celebrations this coming Saturday night.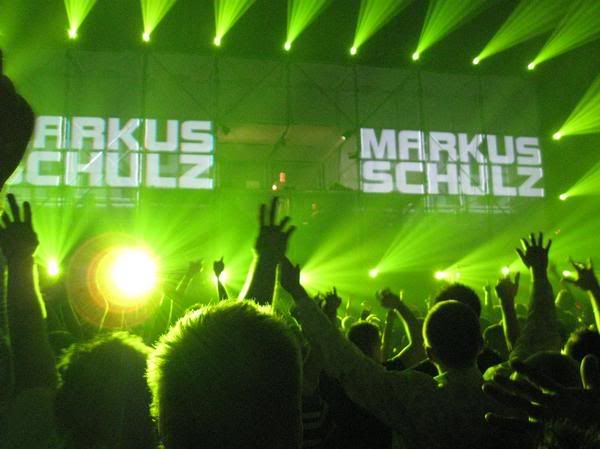 It will be great to be part of Armin's celebration once again, and also great to play in front of the incredible Polish fans. If you can't be there on the night, then everyone around the world will be able to tune in to my set, beginning at 8pm Eatern | 1am UK | 2am Central European Time, on astateoftrance.com and di.fm.
After Wroclaw I'll be returning home to Miami for a few days, and then off to play at the Lizard Lounge in Dallas, which should be another fun night.
Dark Heart Waiting – Released this Monday
Before I leave you, I will leave a little reminder note that the full package of my new single, Dark Heart Waiting, will be available on all the digital portals from this Monday.
Thank you so much for all your kind words and reactions to the track. The release of the single is the beginning of the road to the album coming out. The weeks are winding down, and as each day passes I get more nervous about what you guys will think of the end product.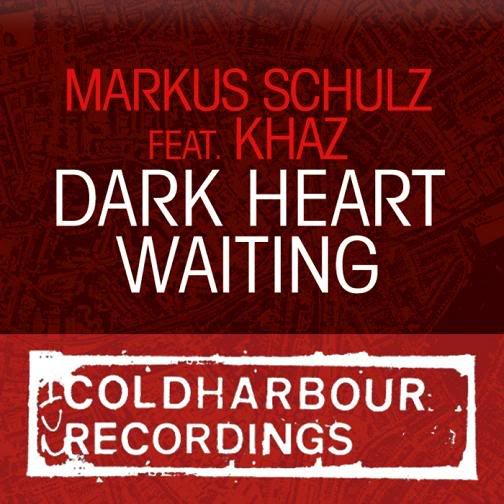 In between WMC and Trance Energy, Mr. White himself Marcus Schossow stayed an extra few days in Miami, and provided a helping hand with the Coldharbour Dub in the package. It's the only version that hasn't been played on radio yet, but you guys will love it. I have a feeling I'll be playing it a lot in the extended sets later in the year.
As we left the studios, I was challenged to defend my title of being the DJ fussball champion. Can you guess who won the encounter when Tone Diary clashed with Coldharbour? I'll let you guess for a while before revealing the answer. 🙂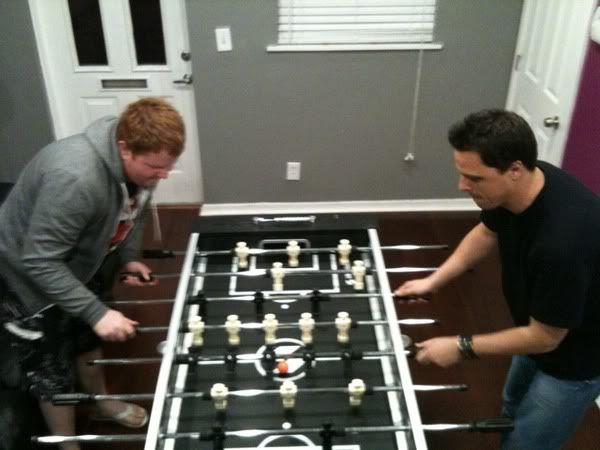 And with that, it's time to say goodbye to Las Vegas. I'll miss you, but I'll be back again at the end of next month for the Love Festival. Take care everyone and I hope that you can be part of the live broadcast form Poland this Saturday night.
Oh and also, I promise that the video blogs will return very soon. I know that you guys are way overdue me doing one. So please get your thinking caps on and post your questions in the forums and on the networking sites for me to consider.
Have a great weekend guys. I hope you are ready Wroclaw!
With love,
Markus