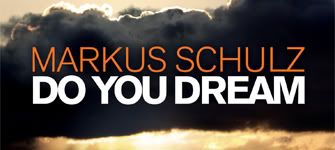 On the last weekend of July, Markus Schulz found himself in Amsterdam to film his first ever music video. It was an appropriate choice of location, due to his long-running fanbase accumulated there through the years, resulting in the creation of the Amsterdam '08 compilation. Joining Markus was Miss Rubberdoll, a fellow Miami resident known for her modelling work. You can check out the official video, as well as taking a look behind the scenes, at the following YouTube links.
Do You Dream Official Video: http://www.youtube.com/watch?v=3Ry3rX6kBCQ
Behind the Scenes of Do You Dream: http://www.youtube.com/watch?v=ZeqZVkZwYIQ
On Saturday September 19th, Radio 538 presents their all night Evolution extravaganza; to be held at TT Hall in Assen, The Netherlands. Included among the star-studded lineup will be none other than Markus Schulz, and Do You Dream has been chosen as the official Evolution anthem!
Already holding a special accolade of being the 75th release on Coldharbour Recordings, Do You Dream has been a significant highlight of Markus' live sets throughout the summer, and will feature as a significant moment on the night of September 19th.
Do You Dream is available to download on iTunes and all other digital download portals.
More information on Evolution can be found at http://www.radio538.nl (Dutch Only)