Release Label: Coldharbour Recordings Red
Release Code: COLD018
Release Date: September 21st 2009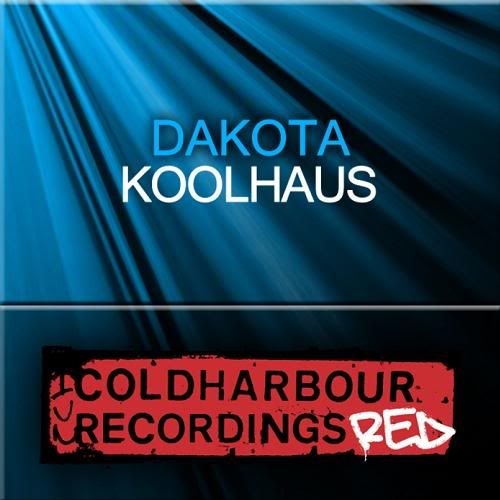 Under his Dakota guise in 2009, Markus Schulz has presented a series of stories which have chronicled his incredible journey in the EDM world, accumulated through his Thoughts Become Things album.
In March, Markus released the latest instalment of his annual city compilation series, and this year paid tribute to home of one of the greatest nightclubs in the world in the process; the city – Toronto; and the club – Koolhaus.
During the winter months whilst laying the groundwork for both the Toronto '09 compilation and the resurrection of his Dakota moniker, Markus wished to pay homage to one of the cities that has continually inspired him, by constructing a track, and titling it after a place which has given him some of his greatest memories as a DJ.
The Koolhaus resides inside The Guvernment complex, and is utilised for special events throughout the year such as the annual Labour of Love extravaganza held every September. Markus' appearance at the 2005 edition, broadcast live around the world on radio, stands out as one of his defining moments on the international stage. The Koolhaus track therefore reflects the resonation Markus has with his Toronto fans, who have always welcomed him as one of their own.
When the Thoughts Become Things album was released in June, Koolhaus became the centre of attention at an incredible rate. The track has been a highlight of Markus' sets throughout the best part of 2009, played in cities such as New York, London, the World Tour broadcast from Melbourne, and of course his marquee appearances at Amnesia in Ibiza this summer.
For remix duties, Markus has recruited two sets of brothers who have made a serious impact on Global DJ Broadcast playlists over the past three years in their own way. First are Pavel and Vitaliy Khvaleyev, the Russian brothers known all around the world as Moonbeam. No strangers to Coldharbour Recordings Red thanks to their moody tones applied to Lens' Beyond the Shadows in 2008, they deliver a deep yet delightful interpretation on the original, and has already featured in the early stages of Markus' extended sets throughout the summer.
To complete the package, we switch attention from Russia to Poland, and to the duo, which have had a breakout year thanks to their dancefloor smash on Coldharbour Recordings, Cardboard Box. Julian and Mateusz Dziewulski, presenting themselves as Skytech, offer two remixes. The first debuted to grand acclaim on Armin van Buuren's A State Of Trance in early September, and the second is primed to rock dancefloors as Amsterdam Dance Event approaches, with a special Stadium Mix on offer.
Markus Schulz brings the power and spirit harnessed inside the Koolhaus, and unveils it to the world.
Koolhaus is now available to download exclusively on Beatport by Clicking Here
Useful Links:
http://www.markusschulz.com
http://www.twitter.com/markusschulz
http://www.armadamusic.com